The digital asset brokerage platform of the global blockchain firm Huobi Groups' Huobi Brokerage has announced two new RFQ (request-for-quote) features that will give traders the ability to send messages in real-time as well as have access to digital assets via two channels, chat trading and electronically. This will enable the traders to perform block trades in larger volumes along with having the best price of execution as well as the best possible flexibility in settlement.
In the cryptocurrency industry, for a lot of users, trading in large amounts of digital assets can and has been a challenge. There are always additional costs that are incurred when larger transactions are carried out because of the fact that there are some limitations such as the order book depths of the exchanges and probably their withdrawal limits and imposed trading as well. There has been a lack of certainty which has led to limited involvement of institutional traders and also the High Net Worth Individuals who would want to step foot into the market.
Ciara Sun, the Head of Global Markets at Huobi Group stated that Since the cryptocurrency trading market is witnessing a steady activity, the fact remains that this activity is more often than not limited to a particular audience of cryptocurrency traders. Many of these traders have shown active involvement in this particular industry for quite a while now.
Ciara further added that there is a need for involvement and support of institutional investors in order to expand the reach of the industry as well as for bringing crypto to the mainstream.
These new RFQ features are the latest and freshest offerings from the GIB division of the firm.
Follow fintecbuzz for more such fintech news and related information.

Aashish is currently a Content writer at FintecBuzz. He is an enthusiastic and avid writer. His key region of interests include covering different aspects of technology and mixing them up with layman ideologies to pan out an interesting take. His main area of interests range from medical journals to marketing arena.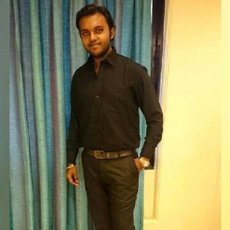 Ashish Y.