Callan, a leading institutional investment consulting firm, announced that Evan Williams, CFA, CAIA, joined the firm's Portland, OR consulting team as a vice president and investment consultant. Mr. Williams brings nearly a decade of industry and investment consulting expertise, working with a multitude of institutional clients that include defined benefit plans, hospitals, endowments, and foundations. He reports to Greg DeForrest, executive vice president and head of Callan's Fund Sponsor Consulting group and the West Coast consulting team.
"I was fortunate to be introduced to several Callan team members during the onboarding process, and greatly enjoyed meeting such an open, friendly, and collaborative group," said Mr. Williams. "My experience has been indicative of Callan's great culture and reputation. I am thrilled to have the opportunity to get to know everyone, work together, and continue to grow at Callan."
Most recently, Mr. Williams worked at investment consulting firm Prime Buchholz, where he was a principal consultant and a member of the defined benefit plans committee. Prior, he was a research analyst at NVest Financial Group. Mr. Williams earned an MBA and a BS in business administration, finance, and entrepreneurial studies from the University of New Hampshire. He is a holder of the right to use the Chartered Financial Analyst® designation and has earned the right to use the Chartered Alternative Investment Analyst designation. Mr. Williams is a member of CFA Institute and CFA Society Portland.
"We're excited for Evan to join the Callan team in Portland," said Mr. DeForrest. "He brings years of experience working with a variety of client types and will be a great asset to Callan and our clients."
Fintech News – The Latest News in Financial Technology.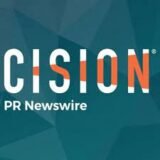 PRNewswire