First Eagle Investments announced the hiring of Allison Shaw as Managing Director and Global Head of Consultant Relations. Based in the firm's New York headquarters, Shaw is responsible for building and enhancing relationships with consultants globally across all investment strategies in equities and credit and broadly strengthening First Eagle's institutional business. As one of the leaders on First Eagle's Global Institutional team, she will also collaborate with relationship management and business development professionals across the entire firm, including First Eagle Alternative Credit and Napier Park, to elevate the profile of First Eagle's equity-oriented and alternative credit strategies among global institutional consultants and clients. Shaw reports to Matthieu Louanges, Global Head of Institutional and Head of Non-US Wealth Solutions.
"We are thrilled that Allison has joined First Eagle as Global Head of Consultant Relations. The consultant channel has been and will remain a critical pillar of our institutional business, and Allison's hiring illustrates our strong commitment to the consulting community and to the institutional business more broadly," said Louanges. "Allison's expertise across investment strategies and commitment to delivering tailored solutions bolsters the capabilities of our Consultant Relations team, while her leadership skills will promote a unified pursuit of excellent service across First Eagle's institutional business."
Commenting on her appointment, Shaw said "I am absolutely delighted to embark on this new chapter with First Eagle Investments. I am eager to partner with my team and other First Eagle colleagues to continue cultivating strong partnerships and delivering value-added solutions in the ever-evolving consultant community."
Shaw joins First Eagle with more than 20 years of experience in financial services. Most recently, she was Head of Consultant Relations and Public Markets Sales for the Americas at Macquarie Asset Management, where she managed the firm's consultant relations team in the Americas, developed and executed a strategic plan for each of its focused strategies, and represented its full range of strategies across fixed income, equity and real asset alternatives. Prior to that, she was a senior member of the consultant relations team at Franklin Templeton, and previously served as a product manager for small cap equities. Shaw began her professional career as a senior analyst at BARRA RogersCasey. She earned a BS from Cornell University and holds the Chartered Financial Analyst (CFA®) designation.
Fintech News – The Latest News in Financial Technology.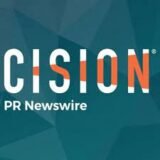 BusinessWire