InScope-AML, a European developer of AML (Anti-Money Laundering) compliance management solutions, and Regula, a global developer of forensic devices and identity verification solutions, announced a technology partnership. Its goal is to enhance KYC-service capabilities with comprehensive and trustworthy identity document verification.
According to Regula's survey*, 65% of organizations worldwide use digital document verification as one of their main methods of identity checks. And 94% of those who haven't yet, plan to employ digital document verification in the next year. Responding to this growing demand for reliable and frictionless online ID verification, Regula and InScope-AML are joining forces to offer businesses across Europe and Africa a comprehensive and trustworthy solution for KYC and AML compliance management.
Being the first step of nearly all KYC procedures, identity document verification is of paramount importance and thus requires robust technology. After market research, InScope-AML chose to incorporate Regula Document Reader SDK into its existing solution. This move allows the company to enhance their proposition and uplevel document identification and verification among all their customers.
As an integral part of the InScope-AML solution, Regula Document Reader SDK automatically reads and authenticates IDs regardless of their type or issuing country. This is possible thanks to Regula's proprietary database of document templates, which is the largest in the world and contains over 13,000 templates from 247 countries and territories. Apart from reading and validating data, Regula's solution also cross-checks information from various data fields in the document to spot any possible inconsistencies that may indicate fraud.
The technology partnership between Regula and InScope-AML has made AML and KYC compliance even simpler and more effective while providing a seamless experience to customers. Not only does the InScope-AML solution protect businesses from serious consequences, such as reputational and financial risks, but it also helps them manage clients' data intelligently. This possibility is enabled by Regula's technology which analyzes document data and alerts users if some pieces of information need special attention, like an expiry date that is nearly overdue or when there is a mismatch between data provided by the client and the data on a document.
By incorporating Regula Document Reader SDK, the InScope-AML solution reinforces its overall security. The integration ensures that all personal data remains within the InScope-AML environment, granting full control over sensitive information to end users. This capability empowers users to deploy the solution on-premises, further enhancing data privacy and security measures.
Asked to comment about this partnership, Matt Rizzo, InScope-AML Chief Executive Officer, said, "Over the past years, InScope-AML has built a strong reputation around simplifying AML compliance and helping companies in 8 countries automate their AML processes to stay on track with compliance. Our partnership with Regula will now add a more comprehensive level of verification and substantially improve the quality of the data."
"Today, compliance is a new reality for nearly all businesses. To succeed in this duty, it's crucial to find a trustworthy solution that gives technology and resources to organize the process properly and at the same time provides a frictionless and enjoyable user experience. We are happy to partner with InScope-AML and to be a part of this transformation where compliance stops being a burden and becomes yet another intelligent layer of protection against fraud," says Ihar Kliashchou, Chief Technology Officer at Regula.
* The research was initiated by Regula and conducted by Sapio Research in December 2022 and January 2023 using an online survey of 1,069 Fraud Detection/Prevention decision makers across the Financial Services (including Banking and FinTech), Technology, Telecoms, and Aviation sectors. The respondent geography included Australia, France, Germany, Mexico, Turkey, the UAE, the UK, and the USA.
Fintech News – The Latest News in Financial Technology.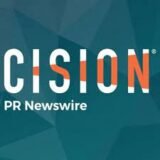 BusinessWire