Saifr®, an AI-focused regulatory technology (RegTech) business that assists financial services clients in the review and approval of public communications to help mitigate brand, regulatory, and reputational risk, will be both a gold-level sponsor and a panelist at FinTech Global's Global RegTech Summit USA 2023 in New York City on September 28th.
The Saifr team will be exhibiting to showcase its solutions that help transform the compliance process while mitigating many of the challenges that come with it. Saifr helps reduce the friction in creating, reviewing, approving, and filing compliant communications, enabling teams to produce better, more compliant content up to 10 times faster.
Saifr's CEO and Co-Founder, Vall Herard, will share his experiences on a panel titled "How Can AI and Automation Advances Be Used to Reshape the Compliance Function?" He will be joined by thought leaders from Standard Chartered Bank, Societe Generale, and BNY Mellon. "I look forward to sharing views on implementing and validating AI as well as discussing what the future of the regulatory landscape of AI might hold," said Herard.
SaifrReview® is an intuitive, innovative SaaS workflow that simplifies the development and approval of public communications containing text, images, video, and audio. SaifrScan® add-ins allow customers to use Saifr's advanced AI models to conduct compliance and brand scans of marketing communications directly within their current business software.
Fintech Global's Global RegTech Summit USA event is the largest in-person gathering of RegTech leaders and innovators in the United States. Attendees engage with leading financial institutions, hear from experts, and explore the opportunities and challenges that define compliance today.
Fintech News – The Latest News in Financial Technology.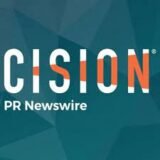 BusinessWire