Everything Blockchain Inc., (OTCMKTS: OBTX), a technology company that enables real-world use of blockchain to solve critical business issues, attended the World Blockchain Summit (WBS) in Dubai, United Arab Emirates.
The summit, held from Oct. 17-19, connected over 1,000 leading blockchain experts with policy makers, government authorities, influencers, entrepreneurs, and investors.  The event provided Everything Blockchain Inc.'s (EBI) team an opportunity to share their expertise and innovative blockchain technology with over a hundred members of the blockchain community from around the globe.
EBI's team in attendance consisted of Toney Jennings, CEO, Brandon Hart, Chief Technology Officer and Board of Directors member, Eric Jaffe.  "The Dubai event serves as a valuable opportunity to connect with other leaders in the blockchain space," said Toney Jennings, Chief Executive Officer, EBI. "The WBS provided an opportunity to engage with dozens of people and companies interested in our zero-trust data security and blockchain technologies. During our visit in Dubai, we were successful in establishing a timeline with our strategic partner for our product, the enterprise version of EB Control, to enter the Middle East and North African region in 2022."
"I couldn't be prouder of our team's great presentation.  The interest they have received in Dubai has created some great opportunities for our business," stated Michael Hawkins, Everything Blockchain's Chairman of the Board.
The blockchain market continues to rapidly grow. According to ResearchAndMarkets.com the Global Blockchain Market was valued at USD 4.56 Billion in 2021, and it is expected to reach a value of USD 117.77 Billion by 2028, at a CAGR of more than 59.12% over the forecast period (2022 – 2028).
For more information about EBI, visit everythingblockchain.io.
For more such Updates Log on to https://fintecbuzz.com/ Follow us on Google News Fintech News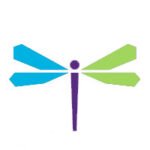 Globe Newswire