F1 Payments, Cross River Bank ("Cross River") and RS2 Software today announced their partnership to deliver best-in-class payment processing services throughout North America. F1 Payments will utilize RS2's global processing platform and Cross River's sponsorship service to process payments for physical and virtual businesses. Merchants gain access to breakthrough products and services with unique capabilities that drive superior payments, giving them the ability to optimize customer experiences and minimize the time, effort and costs associated with managing their payments.Fintech News
This partnership expands Cross River's offerings to include traditional merchant acquiring. The partnership represents a key milestone for RS2 as well, with the company successfully launching F1 Payments as its first merchant acquiring processing partner in the United States.
"Our unique partnership with Cross River and RS2 enables us to provide our merchants state-of-the art payments capabilities that increase business velocity," said Chad Anselmo, president of F1 Payments. "Collaborating with two great partners during the past year-and-a-half to bring this partnership to fruition has been a tremendous experience. We look forward to helping traditional retail merchants impacted during these unprecedented times with a new processing solution," added Anselmo.
"We are excited to take a big leap forward in the North American marketplace with F1 Payments and Cross River," said Daniela Mielke, CEO of RS2 Software North America. "The partnership highlights our efforts to transform the complexity of payments into opportunity, innovation and growth across all touchpoints in the payments ecosphere," added Mielke.
"Today, more than ever, consumers are in need of increased and efficient payments solutions to succeed in the marketplace," said Gilles Gade, Founder, President, and CEO of Cross River. "Our partnership with F1 Payments and RS2 delivers just that, empowering merchants across the country," added Gade.
The first business to benefit from the three-way partnership is San Francisco-based Rye Bar RyeontheRoad.com, a mobile craft cocktail service company.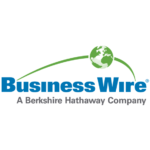 BusinessWire