Majesco (NASDAQ: MJCO), a global leader of cloud insurance software, today announced that Foresight Risk and Insurance Services selected Majesco Policy and Billing for P&C, Majesco Digital1st® Insurance, and Majesco CloudInsurer®, providing a next generation platform to accelerate their digital transformation and growth.
Foresight insures high-hazard clients with the first technology-based worker's compensation program. Designed to improve workplace safety and lower rates, Foresight Risk and Insurance Services supplies unrivalled value for brokers and their clients.Fintech News
"Majesco's solutions provides us with cloud-based, real-time insurance capabilities that will help us optimize and innovate our business while providing a new level of customer experience and engagement demanded in today's rapidly changing market," says David Fontain, CEO of Foresight Risk and Insurance Services. "With this innovative digital experience platform and cloud-based-capabilities, we will be able to quickly launch solutions integrated with our carrier partners as well as Majesco's ecosystem of partners to help our customers and agents manage their policy, billing and distribution needs."
Majesco Policy and Billing for P&C includes ready-to-use content and capabilities for all lines of business that accelerate speed to market and provide a foundation of on demand insurance in the cloud. Majesco Digital1st® Insurance is a cloud-native, microservices and open API solution that provides a powerful digital experience, no code/ low code and outside-in platform with a robust ecosystem of partner apps that can be leveraged through a wide variety of use cases ranging from high-fidelity portals over core systems to well-rounded omni-channel and omni-device customer and agent experiences enriched through heterogenous capabilities available through APIs and is pre-integrated with Majesco Policy and Billing for P&C. Majesco CloudInsurer® provides the latest cloud infrastructure technology that allows carriers to transform complexity into simple experiences that make innovation faster and easier.
"We're excited to welcome Foresight to the growing list of Majesco customers ready to take the next step into building the future of insurance," says Prateek Kumar, EVP at Majesco. "Our digital platform and cloud capabilities are designed to innovate, create unique customer experiences, and leverage expanding ecosystems that can help deliver value in record time."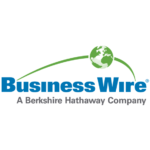 BusinessWire