Factor4, LLC, a leading provider of gift card and loyalty solutions for the SMB market, announces their partnership with AMP, a global provider of POS products and solutions. Factor4's gift card and loyalty program solutions are integrated with AMP's 8000 and 8200 devices. They are available via Factor4's Android App on the Google Play store now and will be available on the AMP Marketplace soon.
Factor4's CEO, Dan Battista, said: "We are excited to partner with AMP and provide them with omnichannel gift card and loyalty solutions that have the flexibility to meet the needs of a variety of merchants. Factor4 shares AMP's philosophy of forming collaborative partnerships to develop targeted solutions that deliver maximum value to end users. We will provide AMP clients with all the products and support needed to generate maximum revenue via our gift and loyalty solutions."Payments
"AMP's line of premium EMV Smart terminals are purpose-built to enable extra value to merchants at the point of payment, and our partnership with Factor4 is a perfect example of this collaborative approach," says Rob Downton, VP, Sales North America at AMP. The AMP 8000 and 8200 both run on AMP's Smart platform, which is a locked-down system, based on Android. This allows for flexible and easy development that produces exceptional customer experiences, while easily enabling third-party solutions and reducing their certification scope.
Click the link to learn more about Factor4's partnership with AMP. Factor4 is helping many SMBs maximize their PPP loans by implementing revenue generating gift card promotions and loyalty programs that bring customers back to make additional purchases.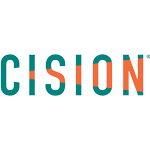 PRNewswire