Jones Lang LaSalle Incorporated (NYSE:JLL) announced today the appointment of Lewis Woodward to the newly created global role of Head of Brand & Communications. Effective immediately, he is responsible for the company's global brand and communication strategy and will oversee all regional and local communications activities. He is based in London and reports into the office of CEO Christian Ulbrich.
Woodward will focus on strengthening JLL's brand worldwide, building on its reputation as a purpose-driven, sustainable leader in real estate and pioneering technology.Fintech News
"Lewis's experience and global oversight will be instrumental in differentiating JLL's brand aligned with our purpose to shape the future of real estate for a better world," said Ulbrich. "With technology innovation at the heart of everything we do, Lewis will focus in this new role on showcasing how we bring our digital focus together with our brand and purpose every day."
Woodward, previously a partner and global communications leader at EY, has held global brand marketing and communications leadership roles at Informa, Datamonitor and Regus.
"I am delighted to be joining JLL at a time of unprecedented change in the industry," said Woodward. "The approach JLL is taking to re-imagine real estate through technology innovation, along with its strong commitment to sustainability and sense of purpose, sets a platform for genuine transformation which I am looking forward to being a part of."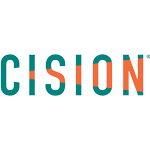 PRNewswire