Over the past few years, the majority of the industries have seen an uptick in regulatory requirements. While these additional regulations are favourable, they ultimately result in a higher cost of compliance for many companies. Firms in the industry of financial services are no exceptions. This sector has experienced one of the most significant rises. As per the Ponemon reports presented by Globalscape, the True Cost of Compliance with Data Regulations, the compliance cost for financial services companies grew from $16 million to $30.9 million between the year 2011 and 2017. That is almost double the cost in 2011, with an increase of $14.9 million.
Here we will be discussing some of the key reasons for the rise of compliance cost for financial services.
The Digital Demand
As with many other industries, businesses in the financial service sector also faces increasing demand of customers for digital services. Companies are embracing financial technology (Fintech) developments, including digital banking, account management apps., and payment platforms to stay competitive. These developments have been well received by clients and have already started to change customer habits. In a survey conducted by PWC, 46% of customers choose using digital channels over visiting physical locations like bank branches.
Digital distributors continue to make waves in the financial technology space with successful payment applications such as Venmo, online brokers like Ally and P2P lending firms such as Lending Club. These user-friendly apps are enabling financial institutions to expand their client base to reach new and often millennium audience. That said, the push towards digital also has its drawbacks. The digital marketplace is location-agnostic and accessible to anyone who can get online. This means banks no longer have a lock on a particular group of customers based on their proximity to physical branches or ATMs. Thus, they face more competition from the players from the digital world.
Also, the growth in digital service offerings is adding a level of complexity when it comes to regulatory compliance. Banks are relatively new and inexperienced when it comes to digital services, which makes more input and output points for financial institutions to manage. This makes the security of data more challenging. Non-bank fintech organizations such as PayPal or Apple Pay also face challenges with regulations because they are operating in relatively new space and requirements can be confusing or ill-defined.
Increased Regulations
After the financial crisis of 2007-2008, the world of regulations was on fire. In the years that followed, most of the countries rolled out important regulations, including Dodd-Frank Wall Street Reform and Consumer Protection Act, the biggest financial regulation reform in the United States since 1930s.
Increasing regulations across the world have made for a challenging compliance landscape that keeps on growing in its complexity. In the year 2018, the EU rolled out General Data Protection Regulation (GDPR). GDPR is said to be one of the most demanding regulation executed till date. In the reports of True Cost of Compliance with Data Regulations, GDPR was ranked as the most difficult compliance to achieve. It takes a lot of resources, including a healthy amount of finance, to meet compliance regulations. The efforts and price are compounded when regulations are increasingly demanding.
Coping Mechanisms
Many financial businesses realize the requirement of subject matter experts on hand when it comes to coping with compliance. Under GDPR, some firms are needed to have compliance officers, while others are voluntarily opting for a similar position or bringing in consultants in an effort get a handle on all of these regulatory requirements. The high number and detailed nature of regulatory compliance tasks have in many cases meant organization needs to have more manpower devoted to the issue, which expensive.
To better manage the efforts of compliance, companies are also starting to look to regulatory technology (RegTech) to help them simplify the burdens of compliance. Regtech refers to technological tools that are designed to help businesses meet compliance regulations and challenges they bring, including strict timelines and time-consuming complex tasks. Regtech is developed to streamline compliance efforts and also reduce the reliance of humans for regulatory work.
In theory, regtech will basically save the money of the companies. However, utilizing regtech means adding an additional line item to the budget. While businesses are migrating towards regtech model, they might have both increased manpower and regtech on the books for a period of time. It is presently more costly, but down the line, regtech should save some operational cost of the companies. Regtech can also help companies avoid regulatory fines by making the compliance process more accurate and manageable.
How Regtech Helps in Reducing Compliance Cost
Final Take
Digital Transformation already plays an important role in transforming and compliance cost, and there is more change to come. It is estimated that the financial industry has only 39% digital penetration, leaving over 60% of the industry that has to completely embrace digitalization. As adaptation and advancements in technologies grow, regulatory requirements will rise up to meet them. The best hope of the business world is that it will eventually figure out how to work smarter, not harder when it comes to achieving compliance.

Chandrima is a Content management executive with a flair for creating high quality content irrespective of genre. She believes in crafting stories irrespective of genre and bringing them to a creative form. Prior to working for Hrtech Cube she was a Business Analyst with Capgemini.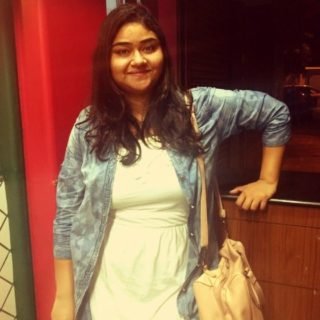 Chandrima S.