Riskalyze, the industry-leading growth platform for wealth management firms, today announced the return of its annual Fearless Investing Summit. Taking place at the JW Marriott Turnberry in Miami, FL from October 2-4, this year's event will provide learning opportunities spanning critical topics such as client experience, firm growth, financial technology, compliance and more.
Ranked one of U.S. News & World Report's top conferences for financial advisors in 2022, Fearless Investing Summit has sold out for the past five years. Now in its sixth year, the Summit will offer financial professionals the opportunity to network with their peers in a beautiful location, evaluate new ideas and tools, and glean actionable takeaways from world-class thought leaders. This year's event expects to draw more than 1,000 in-person attendees from all 50 states and multiple countries. Another 2,000 will tune in virtually for the annual keynote from Riskalyze's co-founder and CEO, Aaron Klein.
Keynote speakers for this year's event include NFL Hall of Famer Ray Lewis; NY Times Bestselling Author Donald Miller; Michael Kitces, Chief Financial Planning Nerd at Kitces.com; Robert Sofia, CEO of Snappy Kraken; Stephanie Bogan, Founder and Chief Possibility Officer of Limitless Advisor; Dr. Daniel Crosby, Chief Behavioral Officer of Orion Advisor Solutions; Susan Theder, CMO at FMG Suite; and more than 60 other leaders from across the financial industry.
"I could not be more proud of what our team has in store for 2023 Summit attendees," said Craig Clark, Chief Marketing Officer at Riskalyze. "We are so fortunate at Riskalyze to be able to tap into thousands of advisors and firm leaders. The theme of those conversations is remarkably consistent: growth. That's why this year's event is designed to curate a hand-selected group of firm leaders, industry experts, technology providers and partners who can share expertise around attracting and retaining clients at scale. We take great pride in fostering the kind of community of knowledge-sharing and relationship-building that ultimately strengthens our profession. This is the driving force behind this one-of-a-kind event."
"At the Fearless Investing Summit, there are no outsiders – only insiders – and we aim to treat each attendee as if we're hosting the event exclusively for them," added Dan Bolton, Vice President of Corporate Marketing at Riskalyze. "The Fearless Investing Summit is our capstone moment each year to host the country's best wealth management professionals and organizations, and each year, we craft the event to exceed expectations."
Despite its broad appeal and considerable attendance, Riskalyze's Fearless Investing Summit is committed to cultivating an intimate environment that delivers high return on investment for participants and sponsoring partners. Limited to only 50 participating sponsors, last year's event recorded a 98.7% sponsor satisfaction rating. For attendees, a 10:1 staff-to-attendee ratio ensures access to keynotes, breakouts, and individual training hosted by Riskalyze team members. In addition, Summit attendees will have the opportunity to earn over 15 CFP continuing education credits. Further, Riskalyze is partnering with Females and Finance to host the third annual Fearless Women Summit, which will bring awareness to The Fearless Pledge™, a call-to-action to everyone in financial services and financial technology to help hire, mentor, train, and advance 100,000 women by the end of 2025.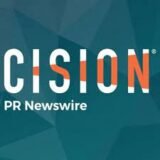 BusinessWire