Fidelity Investments® today announced the expansion of its rapidly growing alternative investments (alts) product lineup with the launch of the Fidelity Private Credit Fund, a business development company (BDC). The new BDC is available today for individual investors* and distributed through financial advisors and intermediaries in most states**, and we continue to look for opportunities to expand our offering.
Fidelity Private Credit Fund will be managed by Fidelity Diversifying Solutions LLC***, an investment adviser that was established to support the growth of Fidelity's alternative investment capabilities and development of alternative products and solutions.
"With the launch of Fidelity Private Credit Fund, Fidelity leverages the depth and breadth of our credit-focused resources to offer our clients an income-oriented strategy in the private credit markets," said David Gaito, portfolio manager of Fidelity Private Credit Fund and head of Direct Lending at Fidelity Investments. "We continue to see significant growth in the private credit market and Fidelity's direct lending team aims to use our extensive network to access high credit quality investment opportunities."
Fidelity established its direct lending business in 2021 and the team, including portfolio managers David Gaito, Therese Icuss, and Jeffrey Scott, continues to grow. The portfolio management team, with 20-plus average years of middle market lending experience, has sourced, underwritten, or managed diverse credit and lending teams in a variety of market environments. The team is backed by Fidelity's 50-plus years in the credit markets and more than $620 billioni in credit investments under management.
"Our portfolio management team is able to leverage the resources of our globally integrated investment organization and the breadth of Fidelity's retail and institutional distribution businesses, while we continue to expand and strengthen our direct lending investment capabilities and team," continued Gaito.
The Fidelity Private Credit Fund's investment objective is to generate current income and, to a lesser extent, long-term capital appreciation. The fund intends to pursue these objectives primarily through directly originated loans to private companies as well as other select private credit investments. The Fidelity portfolio management team seeks to employ a rigorous and consistent due diligence process when assessing each individual issuer. The team intends to evaluate each issuers' ownership and management team, business model, competitive differentiation, historical and projected financial performance, cost structure, key customers and key suppliers, and position within its industry.
The Fidelity Private Credit Fund will be available to intermediary clients for seamless digital transaction through Fidelity Institutional's Alternative Investments Platform via +SUBSCRIBE at launch, and iCapital shortly after. The fund is also expected to be available via CAIS in the coming months. These platforms are dedicated to education, strategies, and resources around alternative investment funds and products. Financial Advisors and investors who are interested in learning more can do so on fidcredit.com or review the prospectus here http://fiiscontent.fmr.com/9907037.PDF.
Alternative Investments at Fidelity
Fidelity offers a range of capabilities in the alternatives space to its institutional, intermediary, and retail clients.
In 2022, Fidelity launched three liquid alts mutual funds, Fidelity Hedged Equity Fund (FEQHX), Fidelity Macro Opportunities Fund (FAQAX) and Fidelity Risk Parity Fund (FAPSX), available for individual investors and advisors to purchase commission-free through Fidelity's online brokerage platforms.
Retail investors also have access to alts mutual funds registered under the Investment Company Act of 1940 ('40 Act) through Fidelity.com. In addition, the portfolios within Fidelity's discretionary managed account offering, Fidelity Portfolio Advisory Service (PAS), may include alternative investments when Fidelity believes it is beneficial to the portfolio's asset allocation strategy and the investment mandate.
Fidelity offers eligible investors access to investment opportunities in areas such as distressed debt, real estate debt, private real estate, private equity, and Bitcoin.
Fidelity Institutional's alternative investments platform, launched in October 2013 for intermediary clients, provides research, education, and third-party due diligence, as well as access to a wide range of alternative investment products, including hedge funds, real estate investment trusts (REITs), private equity funds, and '40 Act mutual funds.
Fidelity is a leading provider of custodial services of more than 5,000 alternative products for our clients.
** As of January 6, 2023, Fidelity Private Credit Fund BDC is available in 43 states and territories, excluding Alabama, Arizona, Arkansas, Maryland, Michigan, Minnesota, Missouri, New Jersey, Tennessee, Vermont, and Washington.
For more such Updates Log on to https://fintecbuzz.com/ Follow us on Google News Fintech News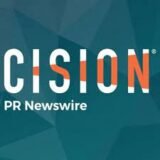 BusinessWire