Fieldpoint Private, the fast-growing private banking firm serving entrepreneurs, families, businesses and institutions, announced the promotion of two executives to the firm's Management Executive Committee. Adam Ercoli, previously Director of Commercial Banking, and John Davis, previously Director of Strategy and Execution, will assume the roles of Chief Banking Officer and Chief Innovation Officer, respectively.
"We are excited to welcome these trusted colleagues to our executive management team," said Russ Holland, President and CEO of Fieldpoint Private. "Their expertise in commercial banking, operations and management will strengthen the bank's strategy and tactics to enable us to better serve our clients and independent advisory partners. Not only are their promotions a reflection of their professional achievements and pursuit of excellence, but an indication of Fieldpoint's continued growth and development."
Adam Ercoli
Chief Banking Officer
In his new role, Ercoli will lead the firm's commercial and personal bankers, who work with clients and independent wealth advisory firms to design and deliver customized banking and lending strategies. Ercoli brings 15 years' experience in credit and lending, advising successful entrepreneurs and their businesses on custom banking solutions. Prior to joining Fieldpoint in 2020, Ercoli held commercial banking roles with Fifth Third Bank, Synovus Bank, Patriot Bank, and Connecticut Community Bank.
John W. Davis
Chief Innovation Officer
In his expanded role, Davis will be the driving force behind Fieldpoint's loan and deposit operations, new products, information technology, digital initiatives, and workflow efficiencies. Davis joined Fieldpoint Private in 2022, with more than 20 years' banking experience, including the management roles with Truist, Capital One and Bank of America.
For more such Updates Log on to https://fintecbuzz.com/ Follow us on Google News Fintech News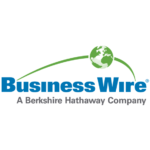 BusinessWire