Finance of America Companies Inc. (NYSE: FOA) ("FOA" or the "Company") today announced changes to its financial reporting segments, effective for the quarter ended March 31, 2023, to more closely align with business strategy: Retirement Solutions, Portfolio Management and Corporate & Other.
"Our new reporting structure is a natural evolution of our business strategy, following a series of transformational actions over the past year to reshape the business into a modern retirement solutions platform," said Johan Gericke, CFO of Finance of America. "This new structure better aligns with our current brand and product capabilities across the business, while providing greater transparency to our investors."
The updated segments are now as follows:
Retirement Solutions: This segment fulfills Finance of America's goal to help older homeowners achieve their financial goals in retirement. This segment includes all loan origination activity for the Company, including reverse mortgage and home improvement lending. Finance of America originates or acquires reverse mortgage loans through its subsidiary, Finance of America Reverse LLC ("FAR"). These originations were previously attributed to its Reverse Originations segment. The Retirement Solutions segment will include originations of home equity conversion mortgages ("HECM") and non-agency reverse mortgages primarily through company-owned field offices and a centralized retail platform operated under the name American Advisors Group ("AAG") and a network of independent mortgage brokers through its wholesale channel.
Additionally, this segment will include originations of home improvement loans through the Company's Home Improvement business unit. These originations were previously attributed to the Company's Mortgage Originations segment.
Portfolio Management: This segment provides product development, loan securitization, loan sales, risk management, servicing oversight, and asset management services to the enterprise and from time to time, to certain third-party funds. As part of the vertical integration of Finance of America's business, its Portfolio Management team acts as the connector between borrowers and investors. The Portfolio Management segment generates revenue and earnings in the form of gains on sale of loans, fair value gains on portfolio assets, interest income, and fee income related to mortgage servicing rights, underwriting, advisory, valuation, and other ancillary services. There is no change to the Portfolio Management segment due to the realignment of the Company's segments starting with the quarter ended March 31, 2023.
Corporate & Other: This segment consists of Finance of America's corporate services groups. These groups support the Company's operating segments, and the cost of services directly supporting the operating segments are allocated to those operating segments on a cost of service basis. Enterprise-focused Corporate and Other expenses that are not incurred in direct support of the operating segments are kept unallocated within the Corporate and Other segment. The main change to the Company's Corporate & Other segment is the addition of the offshore fulfillment services division which was previously reported in the Lender Services segment. The Lender Services segment has since been discontinued as a consequence of the Company's recent agreements for the sale of the Company's Title Insurance Business and certain other assets of Incenter LLC ("Incenter").
Discontinued Operations: Certain of the Company's historical operations met the disclosure requirements of discontinued operations under U.S. Generally Accepted Accounting Principles during the quarter ended March 31, 2023, whether due to the completion of planned wind-down activities, sale, or pending sale transactions. Current and historical financial results for discontinued operations will not be included in the Company's segment reporting, noted above.
Finance of America will begin reporting its financial results under the new segment structure in the Company's Quarterly Report on Form 10-Q for the quarter ended March 31, 2023. Summary segment information will also be included in the Company's quarterly earnings release furnished to the Securities and Exchange Commission ("SEC") on Form 8-K, and on the Finance of America website at www.financeofamerica.com.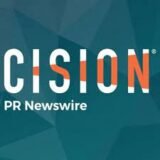 BusinessWire