Owners Bank, a new digital bank created to meet the unique needs of small business owners, announced its technology stack of partners that are working together to make banking as seamless as possible for small businesses. Each of these partners specialize in individual areas of Fintech — from customer service to bill payments and invoicing — and all fit together cohesively to bring top-of-the-line service to each aspect of the banking experience.
Small business owners have historically struggled to find the right banking options because big banks are inherently designed to support big businesses. Owners Bank is doing things differently by catering to this group's specific need for a banking partner who provides the most efficient digital tools that allow them to smoothly handle their finances while being afforded time to focus on other business priorities. This ecosystem of partners is enabling the bank's innovation and ability to provide the best customer experience possible.
"When we set out to launch Owners Bank, we knew we needed a collection of partners that were experts in their respective categories versus one or two Fintechs who claim to do everything — and we've done just that with this suite of powerhouse vendors," said David Mitchell, Founder & CEO of Owners Bank, a division of Liberty Bank. "As we continue to evolve and innovate, we look forward to enhancing this group further with additional partners and tools that give small business owners the absolute best options to manage their cash flow and save time and energy. This is the beginning of a journey that is just getting started."
Owners Bank chose the following partners for their combined experience in creating the most innovative platform that offers the best customer experience for small business owners:
Alkami Technology is a leading cloud-based digital banking solutions provider that offers an open digital banking platform. Alkami affords Owners Bank the ability to quickly innovate based on customer demand and add new features and functions quickly.
Autobooks is a provider of small business banking solutions that include digital invoicing, online payment acceptance, cash flow management, automated accounting and financial reporting. The company has a proven track record of helping banks better serve small business customers by enabling them to get paid and manage their business directly from online and mobile banking.
Financial Vision (fiVISION) is a leader in personalized digital account opening and onboarding for banks, who helps Owners Bank quickly open accounts and allow customers to digitally manage their account information.
Payrailz® is a digital payments company offering smarter and more engaging payment experiences — including bill pay, money transfers, artificial intelligence and more.
Glia helps companies redefine how they interact with their customers. Its industry-first ChannelLess™ platform unifies every type of customer interaction—from digital to phone, automated to human—for a seamless experience that increases conversions, drives efficiencies and builds deeper brand loyalty. Glia powers Owners Bank's U.S.-based Business Banking Agents through the bank's online banking and mobile app, empowering digital-first service with collaboration tools such as CoBrowsing to guide customers and accelerate resolution.
"The digital landscape is difficult to navigate, as customers are demanding more seamless digital experiences every day," said Stephen Bohanon, Co-Founder, Chief Strategy and Product Officer, Alkami Technology. "By combining the Alkami Digital Banking Platform with these other strategic partners, Owners Bank is setting itself up for success in helping its customers accelerate their digital journeys and easily manage their cash flow, accounts and money movement."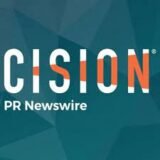 BusinessWire