Analytics today has become an essential component for businesses to stay competitive and relevant. Businesses today require timely information that helps business people to take important decisions in business. Finance plays a significant role in expanding the value of your business. Finance is making its way as an important business function and it covers analytics in various areas. Financial executives are finding out new methods in the field of finance to increase the value of their organization.
Improved insights into financial efficiency measures, product or service, operational KPIs, and customer profitability help businesses to augment revenues and the value of shareholders. They also help in overcoming any correlated shortcomings and modify their approach to meet their customer's needs and ensure a superior end-user experience.
Let us first understand what is financial analytics?
Financial analytics is a field that gives various perspectives of financial data of a company. It enables you to gather in-depth knowledge and take action against it to improve the performance of your business. Financial analytics has an effect on all parts of your organization. Financial analytics plays a key role in calculating the profit of a business. Financial analytics helps you to answer all your business questions related to your business and also lets you forecast the future of your business.
Now, let us have a look at the some of the most important reasons why financial analytics has become need of today's business
Better Sales Estimate
What is the most precise measure of revenue for the majority of companies? It's simple, what number of widgets are sold over a given period of time. This sounds simple in theory, but it's a lot easier to evaluate looking backward than forwards. Organizations that can do the best job of accurately predicting numbers of sales will be able to allocate their resources in the most efficient manner. And when you can do a better job of utilizing your time and money, the outcome will be greater margins and stronger investments. This will have a compounding impact on the health of your organization. Banking News
Business Process
Businesses are becoming more complex nowadays because of the advancement of technologies. A lot of questions arise in the mind of business people. Financial Analytics provides the answers to all these important questions. Financial analytics lets the managers and executives in a company have access to more accurate and detailed financial information of the organization. This strengthens the relationship of the representative within an organization.
Here are a few questions that can be answered with the help of Financial Analytics
Can you name the risks to which the business is exposed?
How to enhance and extend the processes of a business to make them work more effectively?
Are the investments made in the correct manner?
How is the profit of the product across various sales channels and customers?
Which segment of the market is required to bring more profit to the business in the near future?
What are the factors that could influence the business in the future?
More Accurate Decision Making
Any individual who has worked in the world of business knows that it often takes a long time to get things approved. Indeed, even relatively simple decisions can take weeks or months to go through every single necessary level.
This issue is to a great extent alleviated when using a search-driven financial analysis dashboard. It's much simpler to come to a consensus when numbers backing up a point are altogether consolidated into one place, and even easier when individuals can drill into these numbers on the fly. Rather than delegating research time to employees, financial analytics can discover answers in a fraction of the time, with more precise results. Besides, all relevant parties can view the findings immediately, and thus move to make critical actions more efficiently than ever before.
Final Take:
It is no more a secret that the financial elements of running a business are critically important. Because of this, the majority of the business owners need to consistently look for ways to improve upon profitability.
Financial Analytics is an important tool that should be utilized by owners of small as well as large businesses to manage and measure the progress of the company. It will enable businesses to adapt to the trends affecting their operations. Financial analytics will provide more reliable and timely financial reports which are the significant factors for measuring the success of an organization from the perspective of investors, bankers, as well as analysts.

Chandrima is a Content management executive with a flair for creating high quality content irrespective of genre. She believes in crafting stories irrespective of genre and bringing them to a creative form. Prior to working for Hrtech Cube she was a Business Analyst with Capgemini.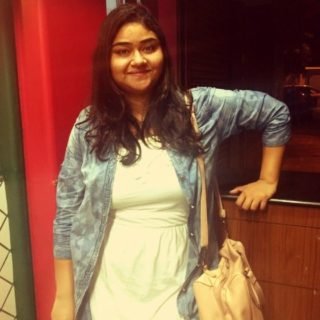 Chandrima S.