FINBOA is honored to be named a Finovate Award Finalist for Best Use of Robotic Process Automation (RPA). Now in its fifth year, the 2023 edition of Finovate Awards has added a new RPA category to recognize the bank, FI, or fintech that is using RPA effectively to improve internal processes or serve external customers more effectively and efficiently. FINBOA extends congratulations to all the 2023 Finovate Awards finalists.
Created to improve back-office efficiency and the customer experience using RPA, FINBOA Workplace SaaS solutions digitize the intake process anywhere banks or credit unions exchange information with account holders, and apply intelligent automation to inefficient, highly repetitive manual tasks to ensure Financial Institutions keep up with regulatory compliance requirements.
Raj Singal, FINBOA CEO and Founder states, "Tackling process automation can help financial institutions compete and win while improving the level of service provided to their account holders. Our mission is to replace manual compliance processing with intelligent automation and decisioning – freeing people to do more meaningful work, improving both the staff and customer experience, while enabling financial institution growth."
Currently, more than 175 banks and credit unions nationwide trust FINBOA software to modernize the inefficient manual processes or systems commonly used to manage regulatory compliance for Payment Disputes, Loan Onboarding, Exception Management, Treasury Onboarding and Wires.
Fintech News – The Latest News in Financial Technology.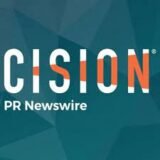 PRNewswire