David Friedman from Knox Financial dissects the face of Property Investments, Rentals, and their empowerment as the result of automation and technology!

David is an entrepreneur who has an experience of launching and growing several companies from idea to profitability. He is the co-founder of Knox Financial that is changing how homeowners build wealth by turning your property into a market-beating, frictionless investment.
1. Tell us about your role at Knox Financial?
I co-founded Knox Financial with Spencer Taylor, and serve as the company's CEO.
2. Can you tell us about your journey into this industry?
I have more than 15 years of experience starting and leading technology companies. Soon after graduating from Tufts University, I founded Boston Logic, and served as the company's CEO for more than a decade. At Boston Logic, I led the company in becoming a leading provider of real estate brokerage software. I sold Boston Logic in 2016, and continue to sit on the board. Boston Logic now operates under the name Propertybase and has clients in over 60 countries.
In terms of the idea for starting Knox Financial, a few years ago I sold a condo that I'd lived in for 10 years. While I lived there, the value went up over $250,000. I thought that was pretty great! However, 4 years after I sold the home, the new owner sold it again for another $200,000 more. I kicked myself for selling when I had.
I'd considered converting the home into an income property when I moved out. I looked into lining up financing and insurance. I thought about finding a tenant and collecting rent. I started to price maintenance contracts. In the end, it was just a lot of work. I threw my hands up and sold, only to regret it later.
In a self-deprecating way, I told this story to friends over the next several months. As it turns out, lots of my friends had gone through a similar thought process and almost all of them had reached the same conclusion. They knew their homes would make great investments, but they couldn't get past the effort and uncertainty required to make the transition. They also didn't want to take on the work of being a landlord. I realized that if someone could make that process easy, lots of folks would have an amazing investment opportunity right in front of them.
3. How do you think technology is upgrading the financial sector?
I think the most fundamental changes from the past decade produce a reduction in transactional friction.
If you look at the fundamental innovations driving change, we're finding it a lot easier to search for, negotiate, and transact. A lot of this is because of data and automation.
This, of course, has ramifications far beyond the financial sector, but it's the same technology principles that we're deploying as the foundation of Knox.
4. How has digitization helped in better Property Investment?
Access to tools and services makes it possible for just about anyone to be a property investor. Part of our mission at Knox is to bring investment products that offer far superior rates of return to the average family. Property investment offers incredible returns if operated properly—from cash flow management to tax advantages. It used to be hard to dot all the Is and cross all the Ts. Now, with the right technology platform, lots of these best practices can be automated.
5. How does Knox automate aspects of generating passive income through rental properties?
The Knox Frictionless Ownership Platform automates many aspects of generating passive income through rental properties, including financing and refinancing, accounting and bookkeeping, tax, legal, insurance, tenant sourcing and communication, and property maintenance. Our team can instantly see everything from whether tenants have paid their rent, to when major appliances will need maintenance or replacement, and how much wealth a Knox customer is projected to build over the next 20 years.
Also, Knox's proprietary rental pricing and projection model understands the value, mortgage data, taxes, insurance costs, and rental market trends related to each home, which enables the company to quickly and accurately calculate the cost to operate a home as an investment property and the net cash flow and investment rate of return a property will produce over time. In a matter of seconds, Knox projects how a home will perform as an investment, and shares that information with the property's owner.
6. In what way has the COVID-19 pandemic affected the real estate and rental arenas?
The answer to this question very much depends on the region you're living in, but in the markets that Knox is operating in—Boston, Mass; Portland, Maine; Providence, Rhode Island; Manchester, NH; and Worcester, Mass—overall we've seen residential real estate and rental prices continue to rise, which is good news for owners of investment properties. We've seen the average price of rentals or rise, on average, within our portfolio.
7. Can you explain to us in detail about how Knox creates a steady income for someone who is retiring soon?
Happy to. Let me give you one example of a Knox customer.
After decades of Boston winters, a retiree decided to move to a warmer climate. Instead of selling his condo in Charlestown, he turned it into a passive investment
with Knox.
Through the Knox program, he will earn approximately $2420 per month in cash flow in the first year. By year 5, we project he will earn $3293 per month, and by year 15, $4,877 per month.
For this home, the cash flow + equity growth in year 1 alone will add over $67K to his wealth (approximately $29,000 in profits from rent collected, plus approximately $38K from the appreciation in the value of his house), climbing to over $84K in year five (approximately $39,500 in profits from rent collected, plus a nearly $45K appreciation in the value of his house). In the future, he will have access to the equity he is property for larger expenses. He'll also have the opportunity to leave his family with an extremely valuable investment.
8. What features of your platform differentiates it in the market?
Knox is the first wealth advisor for property investors. For decades, investors have turned to financial advisors for their portfolios of stocks, bonds, and mutual funds. Now, there's Knox for your investment property. Much like Betterment is as an automated financial advisor for its customers' stocks and bonds, Knox is
as an automated financial advisor for people's investment properties.
I'm honored that Knox has been recognized for its differentiators over the last year. In 2019, we were named Boston's most promising new startup by BostInno, and we were just named one of the most promising startups in the U.S. in the 2020 American Business Awards.
9. What advice would you like to give to the technology Start Ups?
Even though you're working in technology, remember that great players are the ballgame. Hire great people and your likelihood of success goes through the roof.
If you spend your time relentlessly focused on hiring the best, and success is possible, you will find it. If you don't look at the people around you in awe, you haven't hired well enough.
10. What is the Digital innovation in wealth management according to you that will mark 2020?
Unfortunately, I think COVID-19 will overshadow anything that 2020 is remembered for. So, The innovations from 2020 that have the biggest impact will be the ones that last through the pandemic. Lots of great ideas and technologies don't reach their potential because of poor execution. In 2020, you need great execution.
11. What movie inspires you the most?
I'm a huge fan of Al Pacino. I'm inspired by how darn good he is at his craft. I've always been in awe of people who are masters at what they do. When I was a kid, my dad and I liked to go to restaurants with counter seating so we could watch great cooks do their job. Same fascination.
12. We have heard that you have a very joyful work culture, so can you share with us some fun pictures of your workplace?
We've been working virtually since March, but I've included here a couple of photos. One is of me with Spencer Taylor, Knox Financial co-founder and chief operating officer. The other is of our team right after we were named Boston's most promising new startup of 2019 by BostInno.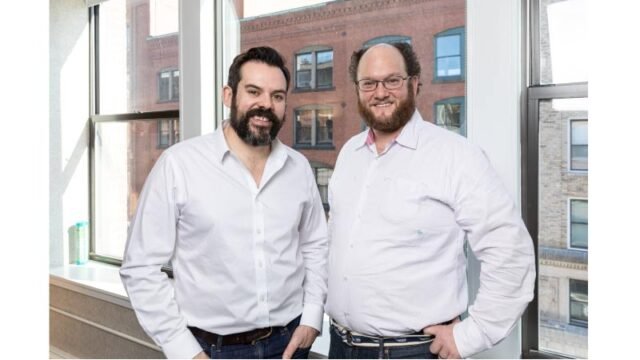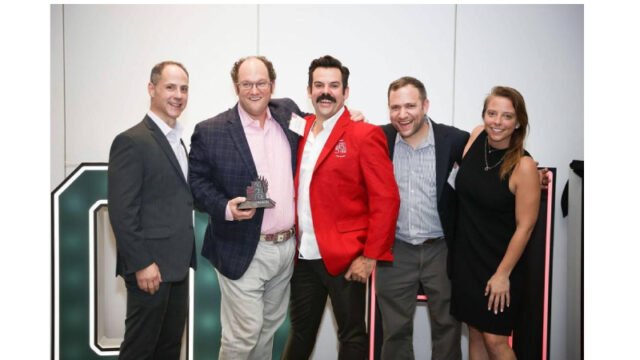 13. Can you give us a glance of the applications you use on your phone?

For more such Updates Log on to https://fintecbuzz.com/ Follow us on Google News Fintech News

FTB News Desk