Computer Services, Inc. (CSI) (OTCQX: CSVI), a provider of end-to-end fintech and regtech solutions, has launched registration for CSI Customer Experience 2020 (CX20), to be held Nov. 17-19. The theme for CX20, Beyond the Horizon, points toward the company's focus on the latest strategies, technologies and topics driving the fintech and regtech industries forward as they navigate these unprecedented times and strive to connect with customers digitally.
Hosted 100 percent virtually—and complimentary for attendees—the event will not only explore forward-thinking technology, but also focus on ways organizations can strategically think beyond current circumstances to take full advantage of opportunities that lie ahead.
An annual staple on the event calendars of financial institutions and organizations across the country, this year's conference will feature three keynote speakers. Daniel Burrus, CEO of Burrus Research and renowned business and technology strategist, will share his insight on the global trends and innovations that will shape the financial industry for years to come. CSI Chairman and CEO Steve Powless will provide an update on the company and its strategic direction. And Michael McNamara, economy expert and Senior Principal with MasterCard SpendingPulse, will reveal his economic forecasts as well as discuss the effects of COVID-19 and the 2020 presidential election on the economy.
CSI CX20 will offer attendees educational content on digital transformation, platform banking, cybersecurity, regulatory compliance, enhancing the customer experience, AI and machine learning, AML and several other key industry issues. The event also will include interactive sessions featuring live chats with top industry professionals who will take a deep dive into advanced technologies. CX20 also will feature a Demo Pavilion as well as a collaborative Expert Lounge where attendees can experience live, one-on-one time with CSI's team of technology professionals, called Fintexperts™.
An additional goal of going "beyond the horizon" at CX20 is highlighting community outreach efforts of financial institutions across the country. Attendees will have an opportunity to share photos and tell stories about what their institutions and communities are doing to help others. As part of that goal, CSI will donate 100,000 meals to Feeding America, a nonprofit organization that feeds more than 46 million people nationwide.
"With CX20, CSI will host a world-class virtual event allowing our attendees to learn and participate in unique and innovative ways," said Steve Powless, CSI's chairman and CEO. "Every year, CSI Customer Experience provides a strong pathway for financial institutions, global organizations and industry experts to connect, and it also gives us the invaluable opportunity to meet with our customers and prospects. This year will be no exception."
For more such Updates Log on to https://fintecbuzz.com/ Follow us on Google News Fintech News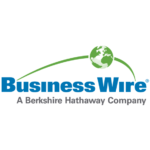 BusinessWire