Tech Alpharetta, the nonprofit organization helping the City of Alpharetta to lead in innovation, announces the most recent graduate from its Innovation Center, Finosec. The program's 12th graduate, Finosec, a fintech startup that helps financial institutions to navigate cybersecurity and regulatory compliance, is now headquartered in Alpharetta.
Tech Alpharetta's Innovation Center is a thriving tech startup incubator in Alpharetta that provides education, mentoring and other resources to its startup members to help them to grow and succeed. Finosec joined Tech Alpharetta's incubator in early 2018. Finosec's President and Founder, Zach Duke, built the company during Finosec's tenure at the incubator, benefitting from Tech Alpharetta's programs, coaching and resources.
Duke notes that "Tech Alpharetta's Innovation Center connected Finosec to essential resources that directly and positively impacted the company's progress by accelerating our speed to market. We have been blessed to be part of Tech Alpharetta. The foundations that we have been able to put in place are a true testament to the center's support."
Finosec's platform enables its financial institution customers to automate and easily validate the labor-intensive tasks that are required to keep banking systems secure and meet regulatory expectations.
Duke has found strong traction in the market for Finosec's platform. "Our team's laser focus on addressing our customer's problems and challenges has facilitated our rapid expansion," he adds.
"We are incredibly proud of Finosec on its impressive growth and substantial customer base, and are excited the company has decided to remain in Alpharetta for its new headquarters. Finosec joins the more than 700 tech companies that call Alpharetta home," comments Tech Alpharetta CEO, Karen Cashion. "We look forward to seeing Finosec emerge as one of the leaders in its vertical."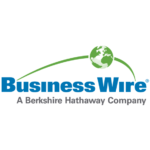 BusinessWire