Finxact, a Fiserv company and provider of the leading next-gen core banking platform to the US regional and super-regional banking sector, announced that it has been selected to power Zenus Bank – the US bank that enables people and businesses around the world to open a US bank account online, without needing to be a US citizen, resident, or registered company.
Finxact will join Microsoft and implementation partner HSO in helping Zenus deliver a global banking platform that supports Zenus' retail, corporate, and partnership banking operations.
Finxact is a high-performance, highly scalable, real-time position keeping platform that includes an expansive and extensible financial services model. By accessing its open APIs and extensible components, banks can invent, curate, and launch products at the speed required to meet customer expectations in today's marketplace.
Finxact will be integrated with Zenus' full Microsoft stack by global gold partner, HSO.
"It is deeply gratifying for the dedicated team of Finxact engineers to see our technology expand the horizons of banking and further the individual goals of the consumers, entrepreneurs and businesses around the world that Zenus will be helping with their first-to-market solution," said Ryan Victor, Chief Revenue Officer, Finxact.
"When we laid out our technological aspirations and existing infrastructure, Finxact stood out as the obvious choice. We're building a truly global banking platform, it needs to be secure and stable, scalable, and dexterous enough to align with our business plans," said Pedro Martinez, CIO, Zenus Bank.
"It's exciting to see our mission to empower every person and organization on the planet to achieve more come to life through organizations like Zenus. Their capabilities to build a global banking platform, along with the Microsoft technology they've already chosen, and the partnership they're establishing with Finxact, will lay the foundation for a truly world-class digital infrastructure," said Eduardo Joia, Financial Services Managing Director, Microsoft LATAM.
"HSO is proud to be part of the team helping Zenus Bank open the door to US banking for millions of customers around the world," said Tom Berger, Vice President of Financial Services, HSO. "We're excited about the opportunity to bring together the critical components that make up this innovative, cloud-native banking platform by leveraging Microsoft Dynamics 365 and the Azure cloud."
For more such Updates Log on to https://fintecbuzz.com/ Follow us on Google News Fintech News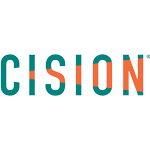 PRNewswire