FLEETCOR Technologies, Inc. (NYSE: FLT) ("FLEETCOR" or the "Company"), a leading global business payments company, today announced it has entered into a cooperation agreement with one of its long-term shareholders, the D. E. Shaw group. As part of the agreement, FLEETCOR has appointed Rahul Gupta to the Company's Board of Directors (the "Board"), agreed to add another, mutually agreed-upon director to the Board and agreed to form an ad hoc Strategic Review Committee.
Board Refresh
FLEETCOR's appointment of Mr. Gupta and the Company's agreement to add a second new director advances the Company's Board refreshment process, which is intended to enhance the diversity of the Board and deepen its skill set in technology and financial oversight. These new appointments follow the January appointment of Annabelle Bexiga, a technology executive. Upon appointment of the second new director, it is expected that one of the Company's longer tenured directors will retire.
Portfolio Review
Additionally, FLEETCOR will undertake a review of its portfolio and business configuration, with the goal of driving enhanced shareholder value. The portfolio review will assist the Board as it considers various strategic alternatives, including but not limited to the possible separation of one or more of the Company's businesses. The Company will prioritize this assessment and intends to complete the portfolio review by the end of 2023. The Company will have no further comment on the status of the review until its conclusion. This review will complement the Company's ongoing business simplification plan initiative.
"We are pleased to appoint Rahul Gupta to our Board, and welcome new perspectives that will help shape our path forward," says Ron Clarke, Chairman and CEO of FLEETCOR.
"We appreciate our constructive engagement with Ron and the FLEETCOR Board, along with the addition of Rahul Gupta to the Board. We are pleased that the Company will explore portfolio alternatives to highlight the strength of each of its underlying businesses with the goal of unlocking substantial value for all shareholders. We look forward to our continued collaborative dialogue with the Company," said Michael O'Mary, Managing Director at D. E. Shaw & Co., L.P.
Under the terms of the cooperation agreement, FLEETCOR and the D. E. Shaw group have agreed to customary standstill, voting commitments, and other provisions. A copy of the cooperation agreement will be filed with the Securities and Exchange Commission.
Goldman Sachs & Co. LLC is serving as financial advisor to FLEETCOR, and Jones Day is serving as legal counsel to FLEETCOR.
For more such Updates Log on to https://fintecbuzz.com/ Follow us on Google News Fintech News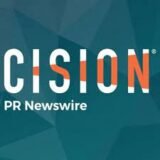 BusinessWire