FlyCoin, Inc., a cryptocurrency-based travel-tech rewards technology company, is pleased to announce that it has integrated Fireblocks to further strengthen its security and protect its rewards token, FLY. Fireblocks is an easy-to-use platform to help developers create innovative products on the blockchain and to support any business — from financial institutions to NFT platforms — in the management of their day-to-day crypto operations.
"Flycoin is excited to use Fireblocks' MPC-based custody technology solution to better secure and protect a portion of the company's holdings of FLY. Fireblocks is an established and trusted company in the digital asset industry, and we are happy to have formed a relationship with them. As Flycoin continues to build its ecosystem, we look forward to utilizing the additional products and services that Fireblocks can offer," states Nate Daiger, Flycoin's CTO.
Omer Amsel, Head of Web3 at Fireblocks, said, "Fireblocks is delighted to support innovators and developers in the Web3 space like Flycoin, providing them with a battle-tested platform upon which to build their products. As tokenized loyalty programs increasingly seek to engage customers in new and innovative ways, it's important that security is prioritized from the get-go."
In November 2022, Flycoin was selected as one of the Hot 25 Travel Startups for 2023 by PhocusWire.
Flycoin is moving the travel rewards industry forward by providing organizations in the travel and hospitality industry with a more meaningful rewards option for their customers, enabling them to earn and redeem FLY, a cryptocurrency that provides end-users with greater utility and flexibility than traditional loyalty points.
For more such Updates Log on to https://fintecbuzz.com/ Follow us on Google News Fintech News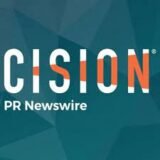 PRNewswire