HC3, formerly High Cotton, a data-driven tech company delivering customer communication, announced that Timberville, VA.-based F&M Bank ($900 million in assets) selected its loan statement and notice design, printing and mail services to maximize the banks statement and notice usage while reducing the cost to do so FinTech News.
Prior to selecting HC3, F&M Bank managed statement and notice design in-house but recognized the need to enhance their statements and notices and to do so in a cost-effective way. The bank decided to select HC3 for its innovative document design and intelligent marketing campaign capabilities.
"Our team saw the need to maximize our statement and notice usage while reducing the cost associated with such a change," said Karen Rose, Senior Vice President at F&M Bank. "HC3 filled this need by optimizing our statement design and introducing us to products such as open window envelopes, which allows us to utilize our statements and notices as sales and marketing documents as well."
With the help of HC3, F&M Bank leveraged the redesigned look of the statements and notices as marketing collateral for cross-selling additional products and attracting prospective banking customers. This opportunity enabled the bank to create another avenue for brand visibility and spread the word of the suite of services offered by F&M Bank.
"Statements and notices are an important touchpoint in the relationship between an FI and their customer or member," said Griffin McGahey, president of HC3. "Our partnership with F&M Bank showcases how upgraded statements and notices can improve the customer experience while streamlining customer communication."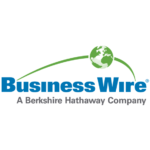 BusinessWire