UPTIQ, a pioneer in holistic wealth management solutions for the financial services industry, today announces that its newest client is Focus Financial Partners ("Focus"), a leading partnership of independent, fiduciary wealth management firms. Utilizing UPTIQ's state-of-the-art Artificial Intelligence (AI) enabled technology, Focus will expand its ability to deliver comprehensive lending solutions to its partner firms' advisor teams.
In 2022, Focus advised on billions of dollars of loans for its partner firms' clients. To meet future demand, Focus has selected UPTIQ's Advisor Lending platform to help its 90 partner firms position and fulfill loans and credit solutions for their clients. With a combined lender network of more than 130 banks, credit unions and non-bank lenders, this partnership opens the door to growth and innovation for both firms.
Since 2022, UPTIQ has continued to transform the wealth management industry by expanding available capabilities for RIAs to meet the growing lending needs of their clients. UPTIQ's Advisor Lending platform opens up new avenues for advisors to help their clients obtain liquidity without disrupting clients' investment strategies or retirement plans. UPTIQ makes it easy for financial advisors to position credit solutions to their clients, using AI and a powerful, digital interface to match clients with the right loan products and lenders who can fund a wide variety of liquidity needs.
Snehal Fulzele, Founder and CEO of UPTIQ, said, "The growth in demand for loan and credit solutions among Focus partner firms is on trend with what we are seeing in the market. We are thrilled to be working with Focus to deliver the UPTIQ Advisor Lending platform to the Focus Client Solutions team and Focus' portfolio of partner firms, and we look forward to helping Focus partner firms manage client assets, strengthen client relationships and deliver financial flexibility to their clients."
"Ultra-high and high net worth clients need traditional and specialized credit and lending solutions," said Rudy Adolf, Founder and CEO of Focus. "Over the last four years, our partner firms have been called on again and again to deliver tailored cash and credit solutions to their clients. Our partnership with UPTIQ gives Focus Client Solutions the ability to scale and meet the evolving needs of our partner firms and deliver value that enhances the services they provide."
"UPTIQ is a force-multiplier for us," added Steven Canup, Managing Director of Focus Client Solutions. "Not only will UPTIQ automate and digitize our business, UPTIQ gives us the ability to offer a wider range of loan products and lenders to our partner firms. Since its inception, Focus Client Solutions has been concentrating on helping Focus' partner firms deepen client relationships through expanded wealth management-adjacent services and personalized client solutions. Our partnership with UPTIQ is a testament to our commitment to serving our partner firms and maximizing the value they deliver to their clients."
Fintech News – The Latest News in Financial Technology.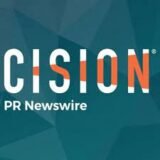 PRNewswire