Dakota Wealth Management, an independent investment management firm serving high net worth individuals and families, has entered into an agreement to acquire Jonathan D. Pond, LLC, an SEC registered investment advisory firm managing approximately $350 million in Newton, MA.
A published author and television and radio personality, Emmy award-winning Jonathan D. Pond is considered a pioneer in bringing personalized money guidance directly to American households. Mr. Pond joins Dakota Wealth along with his advisory team, Nicolé Keane, CFP® and John Annino.
"Jonathan has built an exceptional team centered around highly effective wealth management solutions for their clients," said Peter Raimondi, Founder and CEO, Dakota Wealth Management.
Client service and advice will remain the top priority for both companies throughout the transition. The professional teams from both Dakota Wealth Management and Jonathan D. Pond, LLC will remain in place to serve their current clientele. Mr. Pond will join Dakota Wealth as Managing Director, and Ms. Keane as Director, Senior Wealth Advisor.
"Dakota is an ideal fit for our clients. It's one thing to say that clients always come first, but quite another to incorporate that in the daily Dakota ethos," Pond noted. "We found their advisors and administrators to be true professionals in the business of making a positive difference in people's lives. It's a true synergy, and we are delighted to join them."
"We were particularly struck by Dakota's multi-generational expertise," added Keane. "Both current clients and the younger members of their families will benefit from our ability to expand and tailor our financial planning offerings."
This is the third Massachusetts office for Dakota Wealth Management. The Palm Beach Gardens, Fla.-based firm now has 14 offices in 11 states.
Jonathan D. Pond, LLC was founded in 1987 to provide investment management and financial planning services to individuals and families at each stage of their financial journey with a focus on retirement and estate planning goals, insurance, tax minimization, gifting strategies, and controlling investment risk.
Dakota Wealth Management was launched in May 2018 to deliver a transformational wealth management experience dedicated to creating multi-generational wealth and success for clients and partners. Since its founding, Dakota Wealth Management has grown assets under management both organically and through strategic acquisitions.
Fintech News – The Latest News in Financial Technology.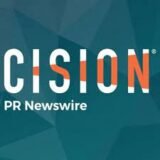 PRNewswire