Four Inc. has been named a federal aggregator for Chainalysis, the world's leading and most trusted blockchain analysis and investigation platform. Under the agreement, Four Inc. will provide Chainalysis' Blockchain Data platform to the public sector through Four Inc.'s NASA Solutions for Enterprise-Wide Procurement (SEWPV), Information Technology Enterprise Solutions – Software 2 (ITES-SW2) and its network of channel partners as part of Four Inc.'s boutique aggregation program. This partnership will empower agencies to leverage advanced blockchain data analytics and investigations to combat illicit activities and enhance their cybersecurity efforts.
As the use of cryptocurrencies and blockchain technology continues to grow, it becomes increasingly important for agencies to have the necessary tools to monitor, analyze, and investigate blockchain transactions. Chainalysis offers a comprehensive blockchain data platform that enables agencies to gain insights into cryptocurrency flows, identify illicit activities, and track funds across multiple blockchains.
"We are excited to partner with Chainalysis, strengthening our cybersecurity portfolio by bringing their cutting-edge blockchain analysis capabilities to our public sector channel," said Chris Wilkinson, EVP of Sales for Four Inc. "This collaboration fills a gap within our portfolio and provides innovative technologies for our partners and customers to combat money laundering, fraud, and other illicit activities occurring within blockchain networks."
Chainalysis' blockchain data platform provides a range of features designed to support investigations and compliance efforts. The platform leverages advanced algorithms and machine learning techniques to trace transactions across blockchains, identify suspicious activities, and generate actionable intelligence. It enables users to understand the full lifecycle of transactions, identify high-risk entities, and collaborate with other agencies through secure data sharing.
Fintech News – The Latest News in Financial Technology.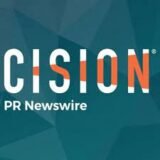 PRNewswire