Francisco Partners, a leading global investment firm that specializes in partnering with technology businesses, announced its acquisition of Macrobond, a top innovator in the financial data and technology industry, from Nordic Capital, a leading European private equity investor. Macrobond's Founder Tomas Liljeborg will continue as Chief Executive Officer and will remain a significant equity holder in the company.
Since 2008, Macrobond has been transforming the work flows of economists, analysts and strategists across the globe, boosting productivity, fostering deeper collaboration and allowing them to analyze and forecast macro-economic and financial data more efficiently. Macrobond partnered with Nordic Capital in 2018 and has experienced significant growth since, with its 230 employees operating from offices in Europe, Asia, and the United States.
Today, Macrobond provides the world's broadest macroeconomic and financial database, offering almost 300 million time-series, alongside the tools and technologies to quickly analyze, visualize and share insights from an intuitive integrated workflow platform. Macrobond serves 800+ organizations globally, including some of the world's largest banks and asset managers, as well as hedge funds, central banks and research houses.
"When I founded Macrobond in 2008, our goal was to deliver the world's most comprehensive source of economic and financial intelligence for financial professionals that helps them quickly comprehend relevant data. Now in 2023, we are focused on further expanding our presence and customer personas across the globe, as well as accelerating technological innovation and growth across new datasets," said Tomas Liljeborg, Founder and Chief Executive Officer at Macrobond. "Partnering with Francisco Partners will help Macrobond increase our growth and innovation across our market-leading product suite."
"Customers attest that the Macrobond platform, through its highly reliable, current and comprehensive data as well as its easy-to-use search, visualization, and analytics engine, helps them do their jobs better. Tomas and the team have grown the business by continuously improving the value they deliver to these customers, and we are delighted to back Macrobond to further improve its growth and impact," said Mario Razzini and Ashley Evans, Partners at Francisco Partners, and Quentin Lathuille, Principal at Francisco Partners.
"We're delighted to have been on this journey with Macrobond and are proud of their tireless devotion during this period. Together with Tomas and the rest of the management team, Nordic Capital has focused on expanding the company's offering to support its focus on becoming the platform of choice for people working in financial and economic research worldwide. We are proud of Macrobond's achievements and remain convinced that they will continue to deliver outstanding services to customers around the world and see this transaction as a start of an exciting next phase for Macrobond," said Emil Anderson, Partner, Nordic Capital Advisors. The investment is subject to customary closing conditions.
Moelis & Company served as financial advisor and Paul Hastings served as legal advisor to Francisco Partners. Arma Partners, PWC and White & Case acted as advisors to Nordic Capital and Macrobond.
Fintech News – The Latest News in Financial Technology.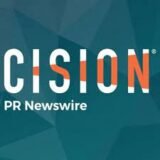 BusinessWire