On July 7, ZhongAn Online P&C Insurance Co., Ltd, China's first online-only insurance company, presented its vision of how the transition from digital intelligence to "AI +insurance" at the "Next Generation Digital Infrastructure, Brand New Value for Insurance Ecosystem" subforum of the 2023 World Artificial Intelligence Conference (WAIC2023). The transition is set to revolutionize the entire process of the sale and management of insurance, paving the way for an entirely new insurance infrastructure. The presentation delved into the re-engineering of the applications, the redefinition of industry best practices and the exploration of new opportunities.
With the rapid growth of insurtech over the past decade, ZhongAn has emerged as a leading player at the intersection of insurance and technology that has given rise to the insurtech sector over the past decade. ZhongAn has been steadfastly exploring the potential of emerging technologies to empower the insurance business at scale. At this year's WAIC, ZhongAn unveiled the industry's first AI-generated content (AIGC) application roadmap, the Lingxi core system powered by AIGC, and the first generation of AIGC application tools for vertical use cases. These tools include the Yichuang content management platform and the Jizhi business analytics platform.
Jiang Xing, CEO of ZhongAn, said, "The future is now upon us. ZhongAn is grateful for the opportunity to benefit from the AI era and the ability to seamlessly incorporate insurtech into industrial development and societal well-being, creating a collaborative insurance ecosystem that benefits all participants and fosters meaningful and impactful innovation."
A new application model leveraging the convergence of insurance and technology demonstrates full-service capabilities
With the wealth of data collected encompassing every possible use case spanning the entire "production chain" from the sales and management of insurance policies to the handling of claims for both businesses and consumers, the insurance industry is perfectly positioned to establish a robust foundation for the application of AIGC technology. At the sub-forum, Jiang Jiyun, CTO of ZhongAn, presented the industry's first AIGC application roadmap. The roadmap included a feasibility report on the significance and future potential of the application of AIGC across 19 broad insurance categories and 78 business use cases (such as marketing campaigns built especially for independent insurance agents as well as campaigns highlighting the insurer's own activities). The use cases covered aspects such as product design and innovation, marketing and outreach, underwriting and claims, customer service, smart office, and R&D management. One of the key objectives is to provide a useful model for the digital and intelligent transformation of the insurance industry.
Jiang Jiyun said that with the deployment of proprietary large-scale models for more vertical industries, AIGC will showcase the potential of seamless integration and migration of data and using cases, delivering benefits such as personalized customization and risk management, and further bringing more efficient, intelligent and client-focused services.
Wei Chenyang, Associate Chair of the Institute for Fintech Research at Tsinghua University and Director of the China Insurance and Pension Research Center, explained that in addition to examining the opportunities in the context of specific business use cases, it is also necessary to take a very close look at what is "more responsible AI". This entails implementing AI in a way that contributes to a more responsible and customer-centric insurance sector, aligning with policyholder expectations regarding security, fairness, inclusiveness, and sustainability.
Integration of smart technology and business is unlocking new value within the insurance ecosystem
History has shown that widely-used technologies undergo a lengthy cycle of exploration and development, starting from their inception and progressing towards their final, mature application.
How do we identify an AI model that is specifically tailored to the insurance sector and user-friendly? The three essential elements of data, computing power and algorithms should be given priority. Additionally, it is crucial to ensure compliance and security while setting elevated standards for the utilization of large-scale models.
To this end, ZhongAn has developed its own AIGC core system called Lingxi. By adapting to the AIGC models that are rapidly gaining widespread adoption both in China and elsewhere, such as Chat GPT, Tongyi Qianwen and Wenxin Yiyan, the Lingxi platform aims to establish a single model-as-as service (MaaS) platform with two application use case approaches. To help insurance providers make better use of AIGC's capabilities, Lingxi enables institutional users to embed industry-specific databases into large models to achieve the rapid application of AIGC in vertical use cases. Additionally, it offers the convenience of packaging internal application tools as large model plug-ins, simplifying the utilization of large models in various business applications and facilitating the enhancement of business capabilities through AIGC.
Jiang Jiyun explained that Lingxi can also minimize compliance risks, reduce costs by streamlining R&D processes, and optimize the suitability of large-scale AI application use cases in the financial and insurance sectors. To date, Lingxi has been successfully employed across various domains, including product customization, pricing dynamics, sales scenarios, claims automation, and personalized customer service.
Exploring more vertical using cases and unveiling new practical accomplishments 
For the specific application of AIGC in business insurance use cases, three practical questions come to the fore: Can AIGC deliver incremental value? Are the risks associated with AIGC manageable? How does AIGC integrate with existing business processes?
Shi Xingtian, head of the Data Science Application Center at ZhongAn, emphasized the importance of systematic thinking when it comes to transforming the existing business system processes and leveraging the full potential of AIGC capabilities to add value to the business through new advances in human-computer interaction and content production. ZhongAn has already taken various steps to implement AIGC technology and enhance various practical tools, including the Yichuang content management platform, as well as the agent, compliance, and intelligent operation and maintenance (O&M) assistance components of the Jizhi business analytics platform.
The Yichuang content management platform empowers operators with fast, reliable and consistent capabilities for content creation. The "keywords-outline-related articles-generation-style rewriting" process generates content on demand, while a highly curated knowledge database linked to a high-precision search engine offers professional articles as references to enhance content credibility. In addition, the platform ensures content diversity by automatically collecting and generating content and creating matching images in real-time.
As enterprise data grows in volume, single-use case-based business analytics can no longer meet the demands for sophisticated data processing. Instead, comprehensive analysis of the data through the pooling of multiple use cases and data sources has emerged as the key to increasing the data's business value. Leveraging AIGC technology, the Jizhi business analytics platform's BI Lab (business insurance lab) can provide conversation analysis, volatility alert and one-click attribution. These features cater to the data querying, analysis, and mining needs of various business units, offering data-driven decision support for enterprise-wide management and business growth.
It is rapidly becoming incumbent upon the insurance industry to gather together the specific expertise and talent that each stakeholder can offer so that entry into and embrace of the AI era can occur in a timely manner, even if the incorporation of AIGC into business processes is still at the stage of theoretical deduction and practical exploration. Jiang Xing said, "ZhongAn remains steadfastly committed to technological progress with a sense of urgency, nurturing a grand vision for the future of intelligence, and upholding the value of openness. The company looks forward to collaborating with financial institutions, businesses across all industries, technology companies and academic institutions to create new value for the insurance ecosystem."
Fintech News – The Latest News in Financial Technology.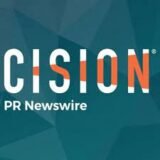 PRNewswire