FusionIQ, a leader in the delivery of cloud-based wealth management solutions with their all-in-one digital platform for financial advisors and institutions, announced a strategic integration with Blueleaf, a premier platform offering reporting, billing, and client aggregation tools. The integration between FusionIQ and Blueleaf aims to empower financial advisors and institutions with comprehensive tools for seamless digital transformation and enhanced user experience (UX) for advisors and the clients they serve.
"We are excited to partner with Blueleaf to further bolster FusionIQ's commitment to wealth management firms poised to become digital wealth leaders, " said Mark Healy, Chief Executive Officer of FusionIQ. "By leveraging Blueleaf's automated reporting and communications platform, FusionIQ clients will benefit from a best-in-class, client-focused UX, expanded institution coverage (multi-custodian approach), and innovative reporting capabilities that enables streamlined connection management for held-away accounts. Working together, Fusion IQ and Blueleaf will guarantee a secure environment for end-clients, where they may safely share their account information."
FusionIQ's goal is to make it easy for financial advisors and institutions to implement a digital wealth management platform. The FusionIQ One platform with four easy-to-activate, pay-as-you-grow modules – Digital Advice, Self-Directed Investing, finTAMP, and Digital Model Marketplace – enables credit unions, banks, RIAs, and Independent Broker Dealers to implement a white-labeled, all-in-one platform in as little as six weeks, with onboarding of clients in five minutes on many of the most trusted custodians. The integration with Blueleaf will enable financial advisors to customize, schedule and deliver reporting with ease in a white-label environment.
Blueleaf was selected as an integration partner for its automated reporting and communication platform that serves as a multi-purpose tool for advisors when they report on the investments they manage and  communicate with clients. Client updates and reports, performance reporting, account aggregation, billing and invoicing as well as portfolio monitoring are available on the Blueleaf platform.
"We are thrilled to partner with FusionIQ to enhance the digital wealth management capabilities of firms everywhere," said Blueleaf CEO John Prendergast. "Our innovative aggregation-as-a-service system aligns perfectly with FusionIQ's vision of making it easy for financial advisors and institutions to deliver exceptional service and achieve sustainable growth. With this integration, we can help wealth managers to go further, faster, as they provide a seamless and comprehensive digital solution that meets the evolving needs of end-clients."
Fintech News – The Latest News in Financial Technology.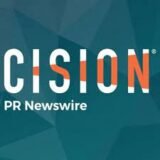 PRNewswire