Gate.io, a leading cryptocurrency service provider, has debuted a new token launchpad, Gate Web3 Startup, alongside Airdrop Blitz, an airdrop aggregation platform for self-custody crypto users. As part of the Gate Web3 ecosystem, Gate.io's all-in-one platform for everything Web3, the two new platforms will help match innovative projects with early adopters through free airdrops and aggregated information.
Gate Web3 Startup is a token launchpad that aids high-quality and innovative projects with initial and non-initial distribution during new launches and listings. Exclusive to users of the Gate Web3 Wallet, Gate.io's new self-custody crypto wallet app, it enables easy participation in free token airdrops for new Web3 projects. Coinciding with the launchpad's debut this July, Unity Token (UNT) was featured as the first token airdrop for Web3 Startup participants, reaching its target subscription goal.
Airdrop Blitz aims to provide users with valuable and effective airdrop project information. By organizing and aggregating trending airdrops in a structured manner and providing direct access links, the platform simplifies the process of user participation in airdrop project interaction. Crypto users can easily explore innovative Web3 projects in one stop.
With the launch of Web3 Startup and Airdrop Blitz, Gate.io is building pathways for next-gen projects to reach a wider audience, secure early adopters, and stimulate initial market activity. These platforms are also beneficial for users, creating a go-to place to find legitimate token launches and airdrops while also eliminating the risk of scams found on unofficial platforms and social media.
Each of these new platforms is a part of the Gate Web3 ecosystem, which features everything a user needs to enter the world of Web3, such as order book-style futures and spot market DEX, a multi-chain router for token swapping, staking and earning aggregator, NFT marketplace, wallet apps and management tools, and more. Each of these applications is curated for self-custody users, creating a bridge into the world of decentralized finance and Web3.
Fintech News – The Latest News in Financial Technology.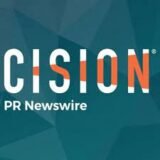 PRNewswire