Komainu, a regulated digital asset custodian for institutions, founded as a joint venture between Nomura, Ledger, and Coinshares, announced the partnership with Figment, a leading provider of staking infrastructure.
The partnership allows asset managers, family offices, hedge funds, pension funds, and other institutional investors to earn protocol staking rewards, initially on Solana and Polkadot, while keeping their digital assets safe in Komainu's custody solution. Komainu clients will retain control of their staked digital assets whilst still in custody as Figment provides a non-custodial staking service.
Sebastian Widmann, Head of Strategy at Komainu adds "We are thrilled to announce our partnership with Figment, further expanding our staking offering. By integrating Figment's staking expertise with Komainu's trusted custody solution, we are able to enhance our institutional clients' ability to actively engage in the growth and development of the blockchain ecosystem. This strategic collaboration underscores our commitment to providing institutional clients with the tools and opportunities they need to navigate the evolving digital asset landscape."
Protocol staking is a process in which token holders stake their tokens to help decentralize, secure, and maintain the health of blockchain networks. In return, users receive staking rewards directly from the network.
Eva Lawrence, Head of EMEA at Figment, adds, "We are excited to be partnering with Komainu as they extend their institutional staking strategy. Figment and Komainu have security and compliance as central to our offerings, and we are pleased to work together to support the growth and adoption of the Web3 ecosystem. This partnership continues Figment's growth as the trusted provider for staking services in Europe, Asia, and globally."
Fintech News – The Latest News in Financial Technology.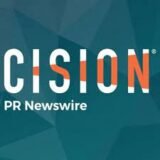 PRNewswire