Jason Strle, a banking technology leader with more than 20 years of experience in the financial services industry, has been named Discover's new Chief Information Officer responsible for implementing industry-leading technology across the organization and continuing to deliver reliable and more secure products for customers. He will join the company's Executive Committee as an executive vice president on July 18.
Strle joins Discover from Wells Fargo, where he served as EVP & Group CIO of its payments, virtual solutions, innovation and community banking business units, and more recently oversaw enterprise functions. During his tenure, he led the development and installation of a next generation digital banking platform and expanded the agile development practice to improve technology productivity and impact.
"Technology is the foundation of every element of our digital banking and payments strategy, allowing us to provide innovative solutions and a superior customer experience," said Roger Hochschild, CEO and president of Discover. "Jason's vast experience with a product-centric model and agile way of working will help grow, improve and expand our digital banking and payments capabilities."
Prior to Wells Fargo, Strle spent almost 13 years with JP Morgan Chase in roles of increasing scope, culminating as CIO, Consumer Banking, Business Banking and Auto Finance.
Strle succeeds Amir Arooni, who joined Discover in 2020 and leaves a lasting impact through his Project Runway initiative, which transformed Discover's approach to technology and the way of working. Arooni led his team to implement programs like the Discover Technology Academy, which allow Discover technologists to learn, network, share knowledge, and upskill.
Fintech News – The Latest News in Financial Technology.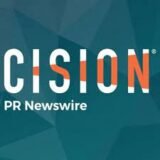 PRNewswire