Future FinTech Group Inc. (NASDAQ: FTFT) (hereinafter referred to as "Future Fintech", "FTFT" or "Company" ) a leading blockchain e-commerce company and a service provider for financial technology, today announced it has appointed Mr. Weicheng Pan as Chief Strategy Officer of the Company. Mr. Pan will be responsible for the Company's strategic planning, international M&A, investment and financing activities, and will support the management team to promote the Company's global development strategy.
Mr. Weicheng Pan is an angel fund investor in China and a trainer for Chinese enterprises. Since November 2019, Mr. Pan has served as dean of Guangdong Jewish Mindset Business School and president of Malaysia Chengji Business School. From January 2016 to October 2019, Mr. Pan served as chairman of Chengji Group, a company incorporated in China.
Mr. Pan has conducted over 100 lectures in Malaysia and Singapore with over 10,000 students attendance with the "Jewish business thinking" as its main lecturing topic. In September 2019, Mr. Pan was awarded the Asia-Pacific Education Lifetime Achievement Prize. From April 2014 to December 2015, Mr. Pan served as an investment banking adviser of Huatai Securities and he assisted several Chinese companies listed on the ChiNext and NEEQ in China. Currently Mr. Pan serves as an independent director of the Board of TD Holdings, Inc. (NASDAQ: GLG)
In July 1999, Mr. Pan graduated from Wuhan University of Science and Technology with a Bachelor degree in Business Administration.
"Mr. Pan is a leader with innovative ideas and forward thinking. He has more than 20 years of experience in corporate strategic planning, M&A, financing and investment strategies, and has extensive expertise in negotiating and executing complex transactions. "Future FinTech CEO, Mr. Shanchun Huang, said, " Mr. Pan will greatly enhance the strength of FTFT management team and guide FTFT to a new growth stage. He has the business acumen to evaluate investment opportunities and has many successful M&A experience. We are very happy to have Mr. Pan as our chief strategy officer and join the Company's management team which will benefit the Company and its shareholders."
Mr. Weicheng Pan said: "I am very happy to join a dynamic team such as FTFT. I am believe that with my years of experience and channels in global business, I could help the Company making the right decisions and providing new solutions to assist FTFT's business transformation into challenger banking and online payment fields. I look forward to working with the FTFT team to implement our growth strategy in these new fields."
For more such Updates Log on to https://fintecbuzz.com/ Follow us on Google News Fintech News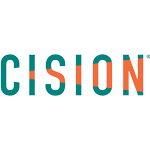 PRNewswire