FV Bank, the U.S. licensed global digital bank that offers a vertically-integrated suite of traditional and digital asset banking and custody services, has appointed Frank J. Serra as its new Chief Financial Officer (CFO), effective immediately.
Serra is a seasoned financial executive with over 26 years of experience and brings his considerable experience in asset management, regulatory compliance, and financial performance management to FV Bank. As CFO, Serra joins the FV Bank executive team and oversees the financial operations of the bank, including reporting, budgeting, forecasting, and strategic planning.
"I'm very pleased to have Frank join FV Bank as our new CFO," said FV Bank CEO Miles Paschini. "Frank's leadership and exceptional experience will be invaluable to us as we continue to expand our banking services and explore exciting new opportunities within the traditional finance and digital asset sectors. With his extensive expertise in asset management and financial leadership, we are confident in his ability to lead the financial operations of FV Bank and support our ambitious growth plans."
Serra has previously held numerous strategic leadership positions such as CEO, COO, and Director of Operations, and most recently served as CEO of Santander Asset Management LLC, where he was responsible for the administration of $4.5 billion in Assets Under Management. He also served as Senior Vice President and Director of the Trust Division at Banco Santander Puerto Rico leading bank trust operations, corporate trust and custody services, and risk management. Prior to that he served as Assistant Vice President and Assistant Manager of the Trust Division at Banco Popular de Puerto Rico.
"I'm excited to join FV Bank at this pivotal moment in its growth trajectory," said Frank J. Serra. "I look forward to working with Miles and the entire team to build on the bank's solid financial foundation and deliver strong results for our customers and shareholders. FV Bank has a tremendous opportunity to capitalize on its unique market position and I'm eager to contribute to the bank's continued success."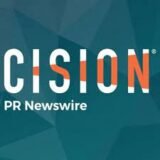 BusinessWire