Relation Insurance Services ("Relation"), one of the largest and fastest-growing national insurance agencies, announced today it has acquired the assets of California-based G2 Insurance Services, LLC ("G2"). The transaction brings an established, high-growth insurance brokerage firm to Relation and expands the firm's growing national footprint and areas of expertise. The transaction went into effect on June 1, 2022, and terms of the transaction were not disclosed.
"Adding G2 Insurance to the Relation team will bring together a potent combination of forward-thinking people and best-in-class products and services to what is already one of the nation's fastest-growing insurance platforms," said Joe Tatum, CEO of Relation. "G2 Insurance's commitment to client service, expertise, and innovation fits seamlessly with Relation's mission and culture."
Founded in 2012 by Matthew and Jason Goldman, G2 Insurance was formed to bring together the best of insurance, technology, and client service. The firm has established itself as the industry leader in a variety of specialty areas, including nonprofit organizations, high-net-worth individuals, family offices and wealth advisory, commercial real estate, equine, and agribusiness. The new alignment will foster Relation and G2's collective growth and provide an even stronger service platform for its clients.
"When Jason and I started G2 a decade ago, we set off to build a different kind of business by building community first. We brought together the best insurance experts, technology, and personalized service to help our clients better manage and mitigate new risks," said Matthew Goldman, Principal/Co-CEO for G2. "We are deeply grateful to our clients and partners for their continued trust, and to our team for their unyielding commitment to advise wisely, service extraordinarily, and protect relentlessly. We are incredibly excited about this next chapter with Relation and the national platform, opportunities, and resources that will be available for our clients, partners, and team."
"Joe has been a friend and mentor to us throughout our entire insurance career. He played a critical role during G2's early years of formation," said Jason Goldman, Principal/Co-CEO for G2. "As our partner, Joe and Relation uniquely understand the specialness that a Goldman insurance entity brings to the table. We are confident that Relation will uphold G2's values of providing quality, white-glove service and products to propel it to the next level."
The entire G2 team has joined Relation and will continue to provide the same high-quality level of service to clients. Bob Zenoni will continue to serve as the President and COO of G2 Insurance, a Relation Company while Matthew and Jason Goldman will continue to drive growth and strategy.
"From the moment we met with Matthew and Jason, we could see that G2's culture aligns perfectly with Relation's," said Tim Hall, Executive Vice President and Head of Mergers and Acquisitions for Relation. "G2 provides leadership and added dimensions to our growing capabilities, including high-net-worth personal lines, nonprofit organizations, and other specialty segments. We are committed to our continued investment to create a best-in-class insurance brokerage."
For more such Updates Log on to https://fintecbuzz.com/ Follow us on Google News Fintech News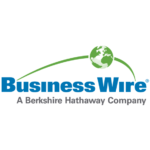 BusinessWire