GBG (AIM:GBG), the global experts in digital identity, helping businesses prevent fraud and meet complex compliance requirements, has today launched its market leading global compliance offering, GBG Compliance Platform, in Australia. Bringing fraud prevention and AML into a single platform, GBG's Compliance Platform has everything businesses need to meet anti-money laundering regulations, minimise fraud and fight financial crime.
As fraudsters and money launderers are getting more sophisticated with their tactics, organisations' technical capabilities to address financial crime threats are not keeping pace with criminals. Organisations struggle to strike the right balance between battling fraud and complying with AML regulations while still providing a frictionless customer experience and keeping operational costs low.
As a global market leading solution, GBG's sophisticated platform helps organisations address fraud prevention and anti-money laundering compliance with a holistic approach known as FRAML or convergence. GBG's Compliance Platform enables operational and cost efficiencies, allowing organisations to reinforce and focus resources on fraud defences effectively.
Staying ahead of the latest fraud threats
Global economic factors such as inflation and rising interest rates have driven the need for short term credit and refinancing of assets. To support this increasing market demand, businesses have needed to accelerate the way they support clients by rapidly evolving digital service channels.
Carol Chris, Regional General Manager for Australia and New Zealand at GBG, explained, "Criminals are continuously looking to take advantage of vulnerabilities, especially where new technologies, systems and processes are rapidly adopted. GBG Compliance Platform uses a no-code fraud rules builder, which provides organisations with the flexibility to adapt their rules to meet the complexities of evolving regulatory mandates, while staying agile against ever-changing financial crime."
As businesses need to adapt to changing economic circumstances, regulatory requirements, and customer expectations, GBG Compliance Platform enables organisations to fight financial fraud and manage AML compliance with the confidence to keep moving forward.
Leveraging automated fraud detection for accurate and fast outcomes
GBG's patented digital identity technology, eDNA, leverages machine learning and statistical analysis to detect suspicious behaviour, with high accuracy. It also enables businesses to use previously identified false positives to stop future misleading alerts on the same individual, making it easier to quickly detect between the genuine, trusted customers and the bad actors.
The GBG Compliance Platform's Transaction Monitoring capabilities enable businesses to identify suspicious behaviour as it happens with real-time monitoring based on configurable rules, delivering a dynamic, risk-based approach to fraud detection and efficient AML compliance.
Furthermore, the Watchlist Screening capabilities provides a PEP, Sanctions and Adverse Media screening service that screens customers at the onboarding stage against comprehensive global data, including over 350 lists that can be controlled and configured based on customer geography, product type or risk. As part on an end-to-end solution, this enables businesses to ensure compliance with AML/CTF obligations, reduce false positives with results they can trust, and flexibly and quickly adapt as a customer's risk profile changes over time.
Chris continued, "The increasing range of digital financial services, the instantaneous nature of financial transactions and the significant increase in social engineering and ever-evolving scams are underscoring the need for organisations to shift their AML compliance onto a real-time footing. This change requires organisations to restructure away from siloed fraud and AML teams towards an integrated approach."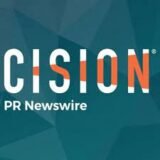 PRNewswire