Rating Summary
Coveted award presented by Waters Technology recognizes agility and speed to market achievable with Genesis low-code application development platform
Genesis Global, the low-code application development platform purpose-built for financial markets organizations, today announced it was named winner of the Best Agile Initiative by a Vendor Award in the American Financial Technology Awards presented by Waters Technology magazine.
The AFTAs recognize banks, brokers, asset managers and vendors for excellence in deployment of financial technology within investment banking and asset management. The Best Agile Initiative Award honors Genesis for its six-month build time for the new, expanded Neptune Networks platform launched in July.
"Developing and deploying new technology as fast as possible faster is a priority for all capital markets firms," said Victor Anderson, global content director of Waters Technology. "Yet with resources, including developer talent, in short supply, firms need to adopt new strategies to innovate and keep pace with opportunities. The agile development and delivery of the new Neptune platform by Genesis shows that specialist low-code applications can deliver record time-to-market for even the most complex, high-performance and mission-critical technology challenges."
"It's an honor to receive an AFTA from Waters and its editors who have sophisticated perspective on the technologies shaping the future of trading, data management, risk management and other areas of rapid innovation in financial markets," said Stephen Murphy, co-founder and CEO at Genesis Global. "Our work with Neptune shows the speed to market achievable with the Genesis low-code platform and its unique ability to process complex, high-velocity data in a flexible framework that enables applications to evolve according to business needs."
In addition to the rapid delivery, the modular, low-code software design produced on the Genesis low-code application development platform makes it easier and faster for Neptune to introduce new capabilities to its community and the market. Rather than amending traditional code, updating Neptune to provide new data or functionality simply requires adding modules or amending modules already in the system.
Genesis grew dramatically in 2022 and expanded the influence of its low-code platform in the financial industry. Major milestones for the firm included:
Completing its $220+ million Series C, including strategic investment from Bank of America, BNY Mellon and Citi
Delivering a major trading platform for Octaura
Expanding its c-suite, including a new CMO, CHRO and CTO
Building its team from 165 people at the end of 2021 to over 300 today, including more than 200 software developers and other technologists
For more such Updates Log on to https://fintecbuzz.com/ Follow us on Google News Fintech News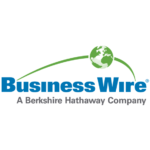 BusinessWire