DCS Summit— Glia, the leading provider of Digital Customer Service (DCS), today announced a voice banking solution for the Glia Interaction Platform. The new feature is an extension to its turnkey AI-powered Glia Virtual Assistants (GVAs) to support dial-in phone interactions. This provides a single, native virtual assistant across the call center and digital channels to automate voice and chat interactions. The announcement was made at Glia's customer event in Scottsdale, Arizona.
"Welcome to a new era of phone support with Glia's Voice GVAs," said Jake Tyler, GVA Specialist for Glia. "Customers calling into financial institutions clearly prefer directly speaking with representatives for service. Extending GVA support to dial-in phone interactions allows them to simply converse for automated self-service and delivers a consistent experience across all channels. This single AI solution—a core component of the Glia Interaction Platform—drives new efficiencies while improving both resolution rates and customer satisfaction."
Glia's Voice GVAs elevate phone support in financial institutions by swapping out old-fashioned, touch-tone, menu-based IVR and Phone Banking systems for state-of-the-art conversational AI. This allows users to communicate their requirements using natural language, eliminating the complexities of traditional menu navigation. Voice GVAs provide uninterrupted 24/7 service, adeptly handling after-hours calls and peak demand, while responding to customer questions and transferring them to live support as needed.
A growing number of banks and credit unions are seeing a significant return on their investment in GVAs, including:
50%+ containment of customer engagement on average, with some realizing 90%+
80% reduction in the Average Wait Time and Average Handle Time
Optimized for banks and credit unions, Glia's GVAs are pre-trained to handle 800+ banking scenarios right out of the box, helping financial institutions improve resolution times and lower costs. This unified solution for voice and digital banking service streamlines administration, reduces complexity and provides a consistent customer experience that can seamlessly blend virtual and human guidance. As part of the Glia Interaction Platform, GVAs are highly secure and reliable, a critical requirement for financial services companies.
"Just as Glia Virtual Assistants continuously learn and improve, we are always enhancing our products to deliver more value for our customers. Adding AI voice banking capabilities to our GVAs, for example, allows financial institutions to offer a consistent self-service experience across all phone and digital channels with streamlined management and cost-saving efficiencies," said Justin DiPietro, Chief Strategy Officer and Co-Founder of Glia.
The automated voice banking solution is available immediately as part of Glia's GVAs. For more information go to Glia Virtual Assistants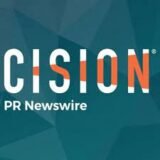 PRNewswire