According to McKinsey's Web3 report, the financial-services industry has primarily adopted some of these nascent digital technologies and assets. At its peak, the daily volume of transactions processed on so-called decentralized finance exchanges exceeded $10 billion, with various market fluctuations felt in the last twelve months, providing entry and exit opportunities for investors and market participants.
Remittances, asset swaps, trade finance, and insurance have all begun to employ smart contracts to achieve automation efficiencies. At the same time, lending, a vertical we are interested in, may demonstrate one of the most effective implementations of Web3 to date.
Global Millennial Capital Ltd ("Global"), an emerging technology and digital assets investment manager, has established itself as a venture capital firm with a track record in v and web3 companies since 2020. The recently launched initiative, Global Millennial Web3 Investment Program, aims to accelerate emerging companies to their full potential.
Andreea Danila,  Founder, and General Partner at Global Millennial Capital Ltd., shared:
"We are thrilled to announce the launch of our investment program aimed at investing and accelerating visionary technology companies operating in the Web3, Defi, and blockchain verticals, with a specific emphasis on financial services applications, among others. In addition to the typical acceleration program benefits, which include mentorship, hackathons, regulatory sandbox conversations, and strategic ecosystem connections, Global will deploy its resources to enable Series A companies to access various markets across the Middle East and Africa, from the United Arab Emirates."
What is the Global Millennial Capital Web3 Accelerator Program?
Global Millennial Capital Web3 Acceleration Program is designed to accelerate technology companies in defining and reshaping business models and economics and creating a network of global ecosystem relationships in the United Arab Emirates. The program will provide one-on-one mentorship, organize hackathons, explore testing and security, and connect with regulators, ecosystem participants, and investors. Global will invest up to $250,000 per company; ten companies are expected to be selected during the program.
How to Participate in the Web3 Accelerator Program?
Global is looking to partner with early-stage technology companies operating in data ownership, Web3 privacy tools, NFTs, cryptocurrency platforms, blockchain technology, digital entertainment, and DeFi, among other opportunistic verticals.
Global invites early-stage companies from around the globe to submit their business plan and pitch deck at https://globalmillennialcapital.com/web3-program/.
An Inclusive and Sustainable Future in Venture Capital Using Data-Driven Investment Decisions
Various digital transformations have led to exponential growth in machine-readable information, or digital data, over the internet. Knowing the impact of the digital economy, Global adopts data models, natural language processing, and artificial intelligence tools to enhance the traditional investment process. Global believes that digitalization has encouraged new forms of collaboration among economic agents in the sharing economy, which has a disruptive impact on the role of conventional financial institutions. The investment style adopted by Global is highly inclusive, leading to improved socioeconomic outcomes through venture capital investments.
Fintech News – The Latest News in Financial Technology.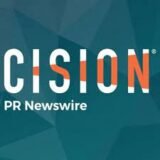 PRNewswire