The global payments and technology leader, Mastercard has announced that the company has launched Fintech Express in Europe. The fintech news arena reports that this program will be seen facilitating the expansion and growth of the new and emerging fintech firms and other startups in Europe depending on the specific requirements of these institutions.
 The leading payments company announced that the innovators enrolled in and associated with the program will be seen deploying the power of alliances and partnerships as well as the global network, technology, and expertise of the company.
This program will also give the participating organizations the ability to direct their focus on innovation that fuels the widespread digital economy.
This program, the Mastercard Fintech Express is segmented under the umbrella and banner of Mastercard Accelerate, the fintech accelerator platform of the company that delivers support and assistance to brands that are currently emerging as well as startups in accelerating their expansion globally, transformation, and growth.
There are four main programs under the Mastercard Accelerate, namely:
Developers

Engage

Start Path

Fintech Express
The Fintech Express program is designed to back the innovators in the sector of digital payments by making it easy and simple for them to partner and collaborate with the payments giant, Mastercard as well as its partners in order to launch their fintech products and services easily and effectively at scale.
The focus of this program is lasered at the fintech firms that are currently looking at adding payment systems and solutions to their product suite and portfolio along with the companies that are in their early stages and are seeking ways to enter new market spaces as well as more established companies.
To know more about such fintech news and information, keep following the fintecbuzz. Fintecbuzz delivers regular updates about the upcoming and ongoing activities and trends from the fintech industry across the world.

Aashish is currently a Content writer at FintecBuzz. He is an enthusiastic and avid writer. His key region of interests include covering different aspects of technology and mixing them up with layman ideologies to pan out an interesting take. His main area of interests range from medical journals to marketing arena.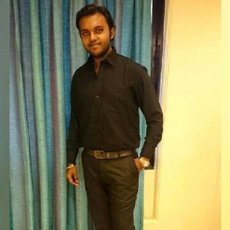 Ashish Y.