Globant Ventures, Globant's (NYSE: GLOB) Corporate Venture Capital, today announced its investment in leading SaaS financial industry platform Fivvy. The platform is designed to enable both traditional and digital banking institutions to offer personalized experiences to their customers and apply unique data models to increase revenues.
In the dynamic world of financial technology, Fivvy stands at the forefront, enabling banks to surpass the competition by leveraging cutting-edge, data-driven models and tailored customer engagement strategies. Fivvy's innovative solutions unlock the immense value hidden within financial data, propelling banks of all sizes toward unparalleled customer experiences. With Fivvy's streamlined implementation process, banks can quickly turn into data driven and customer centric organizations in as little as 3 months. Overall, Fivvy empowers banks to offer a more customer-centric approach, while unlocking the full value of their data.
"As a disruptor in the financial industry, we are focused on driving innovation by using data and the latest technologies to individualize customer experience," said Hanoi Morillo and Lucas Werthein, Founders of Fivvy. "In our relationship with Globant Ventures, we don't see just an investor but also a strategic partner in growing our business."
The investment from Globant Ventures, which includes a planned $4 million investment over a two-year period, will help speed Fivvy's vision of revolutionizing the financial services industry while positioning the company as a top SaaS platform in the Americas. The partnership will provide not only financial resources but also invaluable expertise in leveraging new and emerging technologies to drive the industry forward. The relationship benefits multiple stakeholders in the financial industry including both companies and banking customers.
"As the venture capital fund of a company focused on advancing reinvention across industries, we are excited about the Fivvy platform and its potential to bring true innovation to the financial sector, which is ripe for reinvention," said Gustavo Martello, Managing Partner of Globant Ventures.
The Fivvy investment is the latest in a series of investments from Globant Ventures, Globant's corporate venture capital fund for investing in visionary and purpose-driven entrepreneurs seeking to reinvent business through the lens of AI, Blockchain and Future of Work technologies.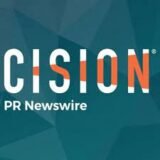 PRNewswire