BRD, the most secure mobile cryptocurrency wallet trusted by more than 7 million users worldwide, announced today that the company has partnered with GMO-Z.com Trust Company Inc ("GMO Trust") as the first wallet for the launch of its two New York-based regulated stablecoins, GYEN, a YEN-pegged stablecoin, and ZUSD, a new digital dollar. BRD users are able to secure, send, and trade GYEN, ZUSD, and other digital assets from within the app. GMO Trust's stablecoins offer BRD users the ability to hedge against more volatile assets such as bitcoin, giving them great control over their portfolio while also maintaining liquidity.
"It is a great start to the new year to announce that GYEN and ZUSD will be supported in BRD's ecosystem of retail and institutional customers. The collaboration between BRD and GMO Trust represents an important development in the support and integration of trading and payment methods with stablecoin and blockchain infrastructure," added Ken Nakamura, CEO of GMO.
GMO Trust's selection of BRD as an initial launch wallet offers global users the following capabilities when managing GYEN and ZUSD:
Proven security of the world's leading self-custody crypto wallet
Ability for BRD's existing 7 million users with $20 billion assets under protection to seamlessly trade existing assets with GYEN and ZUSD
Send and receive with anyone around the world, at any time
Market adoption of stablecoins is unprecedented as the total stablecoin supply surpassed $27.86B as of December 2020, increasing over 500% in 2020 alone. Both retail and institutional investors have turned to fiat-backed stablecoins for stablecoin's promise as a safe haven from volatility among digital assets. In addition, regulated stablecoins serve as a trusted, safe asset for retail and institutional traders to enter the cryptocurrency ecosystem.
GYEN and ZUSD are positioned as financial-grade digital assets based on the following features:
GYEN combines the creditworthiness and price stability of the Japanese Yen with the efficiency of blockchain technology and the oversight of U.S. regulators. ZUSD facilitates the same as a digital version of the US dollar
GMO Trust is fully regulated, subject to U.S. KYC, AML, and Sanctions Screening requirements, with NYDFS overseeing the minting, redemption, custody, and operation processes
YEN and USD deposit balances for GMO Trust stablecoins are maintained in segregated, FDIC-insured U.S.-domiciled banks. The deposit balances are attested by a nationally-recognized, independent third party accounting firm with monthly balances published
"At BRD we believe in the value of financial freedom and independence, and want to empower people across the globe by leveraging the possibilities cryptocurrency provides. Stablecoins like GYEN and ZUSD represent a promising payment innovation and financial-grade assets that BRD users can leverage for new payment flows," said Adam Traidman, CEO and Co-founder of BRD.
GMO Trust is a company chartered by the New York State Department of Financial Services and a subsidiary of financial and IT conglomerate GMO Internet Group from Japan. Both GYEN and ZUSD are ERC-20 tokens, exchangeable 1:1 with the respective fiat currencies, and meet the stringent financial regulations of the NYDFS.
BRD's selection as an initial launch partner by GMO Trust stems from BRD's unique value proposition with the industry-leading mobile, non-custodial secure crypto wallet. The BRD wallet reaches over 7 million users in more than 170 countries and is trusted with $20 billion assets under protection.
The BRD app is available for download from the App Store or Google Play. To discover how Blockset by BRD can be used to build enterprise-grade digital asset solutions, please visit http://www.blockset.com. For general information, please visit http://www.BRD.com.
For more such Updates Log on to https://fintecbuzz.com/ Follow us on Google News Fintech News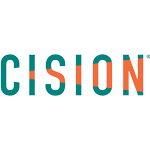 PRNewswire