Guidewire announced its partnership with Swiss Re Reinsurance Solutions to help build a more interconnected insurance industry through the use of technology. Based on a shared commitment to insurance innovation and excellence, the collaboration will help grow the insurance industry by reducing points of operational friction between risks, insureds, insurers, reinsurers, and intermediaries.
The partnership will provide Guidewire and Swiss Re customers with a suite of analytics products, integrations, and data transfer mechanisms, starting with the deployment of Swiss Re Reinsurance Solutions' proprietary data models and risk insights into the Guidewire cloud platform. Guidewire's Analytics Manager will facilitate the integrations to embed relevant insights into core insurance operations.
As insurers strive to price and select risks in an increasingly complex world, they are deploying advanced analytics into claims and underwriting workflow at a rapidly increasing pace. The industry's adoption of generative AI will further accelerate this trend. Seamless interoperability of systems between primary carriers and reinsurers is necessary for sharing data, propagating insight, and facilitating risk transfer. The Guidewire and Swiss Re collaboration will reduce the friction that insurance counterparties face by streamlining data access and predictive model deployment.
"We are excited to partner with Guidewire and respect their global expertise in building the technology and analytics that underpin today's P&C insurance business. By combining our data, models, and tools with the Guidewire platform, together we will help strengthen the insurance industry's ability to efficiently transfer risks and better service its clients," said Russell Higginbotham, Chief Executive Officer of Swiss Re Reinsurance Solutions.
"Data and analytics play a critical role in driving efficiency and increasing agility for insurers," said Mike Rosenbaum, Chief Executive Officer of Guidewire. "In service of this, we look forward to collaborating with Swiss Re, a leading reinsurer and respected expert in risk transfer. Linking our platforms and their expertise will help insurers build systems of insight that streamline risk transfer processes and reduce industry protection gaps."
Stay Ahead of the Financial Curve with Our Latest Fintech News Updates!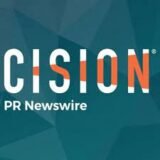 BusinessWire