Terraform Labs PTE Ltd. a leading software development company specializing in blockchain technology, announced its acquisition of Pulsar Finance, a leading cross-chain portfolio manager and data provider. Pulsar's analytics platform, which currently supports 96 networks and over 700 protocols, helps users track the performance of all of their tokens and DeFi positions, and see all of their NFTs across different blockchains in one place. Pulsar Data, a holistic Web3 infrastructure solution consisting of blockchain data APIs and SDKs, aims to ease the process of accessing on-chain data, saving developers time and money when building their applications.
"This acquisition immediately boosts Terraform Labs and our ecosystem's ability to rapidly bring best-in-class, cross-chain applications to market," said Chris Amani, CEO of Terraform Labs. "Integrating Pulsar not only enriches our technology stack but also adds an incredibly talented team led by three innovative entrepreneurs with a proven track record of success building and launching successful applications."
"We're thrilled to join TFL and be part of this remarkable team of builders," said Miguel Loures, Co-Founder of Pulsar Finance. "Since we entered the blockchain industry, our vision has been to make Web3 easy and accessible to everyone, and everything we've built so far has had that in mind, from our consumer Portfolio Manager to our infrastructure Data Hub. It's exciting to see our products and core values fit so well with Terraform Labs', and we can't wait to see the positive impact this will bring to the ecosystem."
With this acquisition, Pulsar's flagship Portfolio product will be integrated directly into Station, TFL's cross-chain wallet that allows users to vote, manage tokens, and access apps across supported chains from one convenient spot. Pulsar Data will merge with Foundation, Terraform Labs' infrastructure offering, making Terra one of the most cost-efficient and developer-friendly chains to build on.
Stay Ahead of the Financial Curve with Our Latest Fintech News Updates!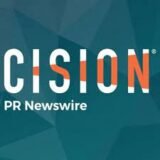 PRNewswire