Hapbee Technologies, Inc, is thrilled to announce its strategic partnership with TrueMed (True Medicine), a leading healthcare payment provider. This partnership allows US customers to utilize their HSA (Health Savings Account) and FSA (Flexible Spending Account) funds to purchase Hapbee wearable devices, offering significant pre-tax savings ranging from 30% to 40%.
With an unwavering commitment to providing innovative and accessible solutions for enhancing well-being, Hapbee Technologies expands the options available to customers with this collaboration. By accepting HSA and FSA cards, Hapbee makes it easier for individuals to access the transformative health benefits of their groundbreaking wellness technology.
HSA and FSA accounts enable individuals to set aside pre-tax dollars for qualified medical expenses. Through the partnership with TrueMed, Hapbee customers can now leverage these funds to purchase Hapbee devices, resulting in significant savings on overall healthcare costs. The integration of HSA and FSA payment options aligns seamlessly with Hapbee's mission of prioritizing customer well-being and accessibility.
"We are thrilled to join forces with TrueMed and offer Hapbee customers the ability to use their HSA and FSA funds for our innovative wellness products," said Yona Shtern, CEO at Hapbee Technologies. "This partnership represents a major milestone in our commitment to making Hapbee accessible to as many individuals as possible. By enabling pre-tax savings through HSA and FSA cards, we hope to empower individuals to take control of their well-being and experience the transformative effects of our wearable technology."
Calley Means, Founder of TrueMed, expressed enthusiasm about the partnership, stating, "We are excited to partner with Hapbee Technologies to offer HSA and FSA card acceptance for their groundbreaking wellness and sleep technology. By enabling individuals to utilize their pre-tax healthcare funds for Hapbee purchases, we are empowering customers to prioritize their well-being while maximizing their savings. This collaboration aligns with TrueMed's commitment to providing convenient and accessible payment solutions for healthcare expenses. Together, we aim to enhance the overall wellness experience for individuals and revolutionize the way people approach their self-care journeys."
To learn more about using HSA and FSA funds for Hapbee purchases, customers can select the TrueMed Payment option at checkout on Hapbee.com or visit the dedicated HSA/FSA Page on the Hapbee website. The page provides comprehensive information on the process of utilizing HSA and FSA cards to unlock pre-tax savings and enjoy the benefits of Hapbee technology.
Fintech News – The Latest News in Financial Technology.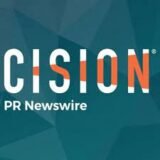 PRNewswire