EQT Corporation announced Jeremy Knop has been named Chief Financial Officer, following completion of the Company's previously announced succession process. Mr. Knop, who previously served as the Company's Executive Vice President of Corporate Development, will assume the CFO role effective July 24, 2023.
Mr. Knop has extensive experience in strategic decision making, investment management, capital allocation, M&A and transaction execution. In his previous role at EQT, Mr. Knop was responsible for leading EQT's M&A strategy since joining the Company in January 2021. Prior to joining EQT, Mr. Knop was a Principal at The Blackstone Group focused on debt, mezzanine and private equity investing across the energy industry. While at Blackstone, his responsibilities included investment due diligence, execution, and portfolio management, including serving on the board of directors of various portfolio companies. Prior to joining Blackstone in 2012, Mr. Knop was an investment banker in the global natural resources group at Barclays. Mr. Knop received a BBA in Finance from Texas A&M University.
"Jeremy's strategic, value-oriented mindset and deep understanding of our business instills great confidence that he will continue to drive value creation, strengthen our balance sheet, and ensure the realization of our long-term vision," said EQT President and CEO, Toby Z. Rice. "His exceptional leadership skills and unwavering focus on our financial goals make him the ideal candidate to steer our Company toward continued success. Jeremy's proven track record and dedication to leading purpose-driven teams make him an invaluable asset to our executive group, and we look forward to the impactful contributions he will undoubtedly make in his new role."
Mr. Knop and outgoing CFO, David Khani, have worked closely together during their shared tenure at EQT on matters such as financial policy, capital allocation and hedging, which will support strategic continuity and a smooth transition. "We are immensely grateful for the contributions and legacy Dave has left on this Company," said Rice. "His knowledge and experience during a unique time in EQT's history, combined with a thoughtful approach and heart, made Dave a favorite of all who had the pleasure of working alongside him. On behalf of the entire board of directors, I want to thank Dave for his tremendous contributions to EQT."
Fintech News – The Latest News in Financial Technology.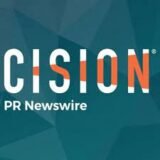 PRNewswire