Happy Money, a leading platform for unsecured lending in partnership with credit unions, today announced the launch of TruStage Payment Guard Insurance, underwritten by CUMIS Specialty Insurance Company, Inc., a first-of-its-kind solution for personal loans that provides borrower protection in the event of financial hardship due to involuntary unemployment or disability caused by illness or injury. Going forward, this loan payment protection will be included with every Happy Money loan, with TruStage Payment Guard Insurance paying benefits of up to three months' payments with an approved claim and reducing the risk of borrower defaults for Happy Money's credit union partners.
Happy Money is introducing Payment Guard coverage to its loans to address the uncertainty facing borrowers and lenders alike. With the U.S. economy producing jobs at a slower rate as we edge into 2023, the most recent report from the U.S. Department of Labor predicts job losses in the year ahead. Happy Money's new Payment Guard coverage addresses two of the leading reasons good borrowers may default on their payments – creating a more resilient lending product and helping provide borrowers with peace of mind in a volatile economic environment, knowing they will be protected in the event of covered involuntary unemployment or disability caused by illness or injury.
"Offering Payment Guard is a great example of how our fintech platform is bringing unique products and technology to support consumers and credit union partners in this complex environment," said Jeff Winner, CEO of Happy Money. "Rapidly building product enhancements and innovations like this loan payment protection solution helps our partners to stand stronger together as the financial backbone of their communities while continually improving their service and support to members."
Happy Money is the first company to offer personal loans with Payment Guard. The coverage, provided through TruStage, will benefit Happy Money's lending partners and borrowers alike and stand out in an increasingly commoditized financial services environment:
Financial resiliency. With an approved claim, Payment Guard will pay a benefit amount equal to three months of the member's monthly loan payment, up to the policy maximums so they can focus on getting back on their feet. This helps them maintain their credit standing, ensuring their payments continue to be made on time.
Built-in peace of mind. Borrowers are automatically protected with their Happy Money loans. Unlike other forbearance programs, Payment Guard reduces the borrower's principal balance without extending the terms of the loan or accruing additional interest for the borrower.
Reduced risk for lenders. This product allows Happy Money's credit union partners to grow their lending portfolios with confidence. With default risk reduced, lenders benefit from a healthier, more resilient portfolio.
"At TruStage, we believe a brighter financial future should be accessible to all," said Danielle Sesko, Director of Product Management. "TruStage Payment Guard is a first-of-its-kind innovative insurance solution built specifically for digital lenders to help improve the resilience of their lending portfolio and offer borrowers peace of mind in case of an unexpected loss in income. We're excited to partner with Happy Money on this offering."
"Our dedication to being the best possible partner for credit unions means we are constantly innovating to provide product solutions for their most critical pain points," said Joe Heck, COO of Happy Money. "We are proud to be the first fintech company to offer loans with Payment Guard, building on our strong foundation of affording unparalleled value and risk management to our credit union partners and consumers during a time of great uncertainty."
Happy Money has been the go-to fintech platform helping borrowers reach their financial goals since the company launched in 2009 during the midst of the U.S. recession. Payment Guard is the company's next step in advancing a happier way to extend credit that prioritizes people's well-being – helping consumers save time, money, and stress. TruStage Payment Guard Insurance is underwritten by CUMIS Specialty Insurance Company, Inc. and not by Happy Money. All claims are subject to review and approval by CUMIS Specialty Insurance Company, Inc. and subject to the terms of the Payment Guard Insurance policy.
To learn more about Payment Guard, visit go.happymoney.com/insurance. Email partners@happymoney.com to discover how to become a Happy Money lending partner.
For more such Updates Log on to https://fintecbuzz.com/ Follow us on Google News Fintech News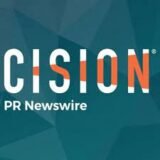 PRNewswire