Today, March 23, 2020, Hatch Credit will officially begin its live beta launch to the first set of users from our waitlist of 14,000 users. We will allow users to report their rent as credit history leading them to see an improvement in their credit score within as little as two weeks. The beta launch will provide Hatch Credit to receive user feedback regarding the overall flow and features of the first version of the app.
Hatch Credit was founded by University of Southern California (USC)  junior, Michael Broughton, after he personally experienced trouble being approved for a loan to pay his tuition. Coming from a military family of 9, Michael did not have the luxury of simply asking his parents to help out with college expenses and he was already aware that a cosign was out of question. His only option was loans but he did not qualify and the reason he was given was "you don't have credit history."
Broughton used his frustration to develop Hatch credit to allow young adults, like himself, to build their credit non-traditionally by reporting their rent as credit history. In the development of the app, he has built our team of 8 minority USC students made of nearly 50 percent women. The first version of the app being beta tested will include the following features: Fintech News
Rent reporting – report up to 2 years of rent payments as credit history to get the most out of your credit score within
Savings – track your spending and put money towards savings goal
Financial Literacy – earn points and collect rewards by gaining real-world knowledge from our financial literacy lessons
The beta launch will allow us to gather users feedback to allow for improved features in preparation of our official full launch date on April 1.
You can find more information about who we are at Hatch Credit on our official site.
For press inquiries or to join the beta please contact me at shamara@hatch.credit or 909-835-6117.
Access our Asset Library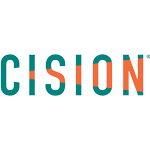 PRNewswire